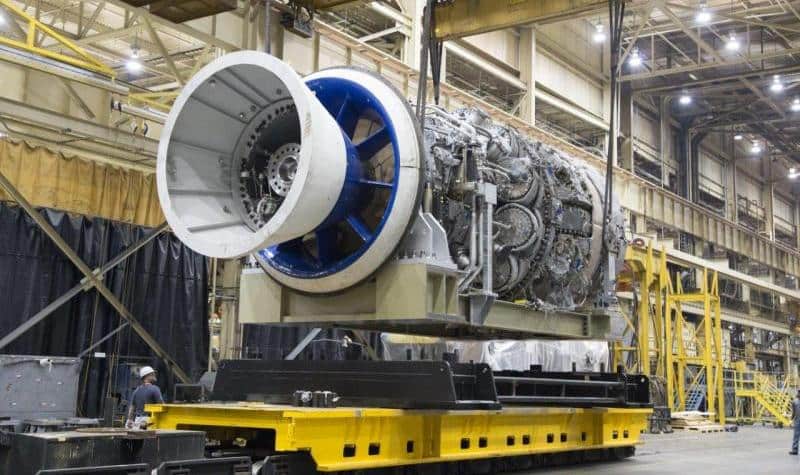 GE announced it will supply its record-setting HA gas turbine technology as well as power generation services and digital solutions for the Tierra Mojada combined-cycle gas-fired power plant in Guadalajara.
Fisterra Energy, a company majority owned by Blackstone Group LP (NYSE: BX), energy focused private equity fund, Blackstone Energy Partners, and global private equity fund, Blackstone Capital Partners, will be responsible for bringing power to the grid and selling it exclusively into the new open market. When completed in December 2019, the combined-cycle power generation plant will operate under the new wholesale electricity market created by Mexico's Energy Reform that brings opportunities for private investors to participate in the expansion of the local electricity sector.
"For Fisterra, this is a critical milestone in developing the Mexican power market and reinforces our commitment to the country," stated Pedro Barriuso, Fisterra CEO. "Tierra Mojada will provide energy in the most competitive manner, allowing for more reliable power to the residents and businesses in the region – thanks to GE's state-of-the-art 7HA.02 technology, services and digital solutions."
The power plant will feature two GE 7HA.02 gas turbines, one steam turbine, three generators, two heat recovery steam generators (HRSG) and the latest plant control systems. The plant is expected to generate 875 megawatts (MW) of electricity with the highest levels of efficiency in the industry, helping to improve the stability of the Jalisco state grid. Jalisco is the fourth largest energy consumer nationwide, and despite its national importance only 11 percent of the energy Jalisco consumes is produced locally. Tierra Mojada will not only help power Jalisco but also the entire "bajío" region which is a key area of the country due to its industrial growth. When completed, the plant will produce the equivalent power to supply up to 2.8 million average Mexican homes.
"The relationship between Fisterra Energy and GE is exceptional," said Marco Vera, general manager for GE's Gas Power Systems in Mexico. "We maintain a strong commitment to delivering the most competitive gas turbine technology in the power generation industry for the latest power plants being developed in Mexico and around the world."
GE will also provide services to maintain the gas turbine, steam turbine and generators under a multi-year service agreement that will support optimum performance, efficiency and reliability of the equipment. The project scope also includes GE's Predix*-based Asset Performance Management (APM) software that predicts and accurately diagnoses issues, optimizing the units' operation and resources, this will help Tierra Mojada power plant operates at the highest levels of reliability and availability to support power purchase agreements.
The HA is GE's largest and most efficient gas turbine. In June of 2016, GE was recognized for powering the world's most efficient combined-cycle power plant with its HA technology, which today delivers even greater efficiency. The technology also offers industry-leading flexibility, and it is capable of delivering full power to the grid in under 30 minutes. GE's HA gas turbines are the fastest growing fleet of gas turbines in the world and includes previous customer orders in Mexico.
GE began its operations in Mexico in 1896 and today has approximately 11,000 employees throughout the country. Most recently, GE announced the opening of Morelia Service Center, located in Morelia, Michoacán in Mexico, to provide advanced maintenance, testing, and repair solutions for generators and steam turbines for the Latin America region.
About GE
GE is the world's Digital Industrial Company, transforming industry with software-defined machines and solutions that are connected, responsive and predictive. GE is organized around a global exchange of knowledge, the "GE Store," through which each business shares and accesses the same technology, markets, structure and intellect. Each invention further fuels innovation and application across our industrial sectors. With people, services, technology and scale, GE delivers better outcomes for customers by speaking the language of industry. www.ge.com
About GE Power
GE Power is a world leader in power generation with deep domain expertise to help customers deliver electricity from a wide spectrum of fuel sources. We are transforming the electricity industry with the digital power plant, the world's largest and most efficient gas turbine, full balance of plant, upgrade and service solutions as well as our data-leveraging software. Our innovative technologies and digital offerings help make power more affordable, reliable, accessible and sustainable.For more information, visit the company's website at www.gepower.com.