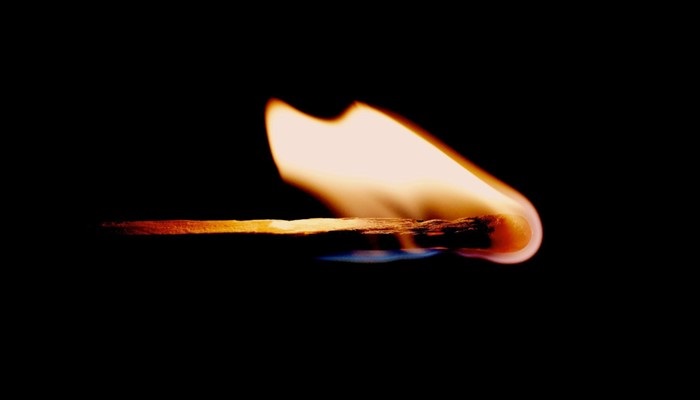 When wanting to bring some coziness and atmosphere to their backyards, many homeowners turn to concrete fire pits. These fire pits are built to endure and are constructed from long-lasting materials that can withstand the elements.
Concrete fire pits may be found in a wide variety of sizes and forms, from the purely practical to the purely beautiful. Wood, propane, or natural gas may be used as fuel for them, depending on your preferences and the requirements of the job.
Concrete fire pits may survive for many years if properly cared for, and they are simple to clean and maintain. A cement fire pit is an excellent centerpiece for any backyard gathering or relaxing evening beneath the stars.
Appearance of Concrete Fire Pits
Because of their longevity, adaptability, and aesthetic appeal, fire pits made of concrete are a common fixture in outdoor entertainment areas. These structures are available in a broad range of styles, enabling homeowners to choose the right match for their yard's aesthetic. Whether you want your durable wood burner to blend in with the scenery or stand out dramatically, you can build it anyway you choose. For more information on the heat tolerance of concrete, click here and find your chimney material.
Fire pits made from stone have a natural, earthy appearance that is cozy and charming in any outdoor setting. In addition to its aesthetic value, concrete fire pits serve an important purpose as a warm and welcoming gathering spot for friends and family on chilly nights. Masonry made pits are a terrific way to improve the visual appeal of your outdoor space, and they can be made to suit any style from minimalist to grand.
Firewood for a Concrete Chimney
There are several alternatives to using wood as fuel in a cement fireplace. Propane, natural gas, and wood are the most prevalent fuels. The traditional aesthetic of a wood-burning fire pit, together with the comforting crackling and smoky aroma, makes it a popular option. Yet, they are more troublesome in that they may emit smoke and ash and need more upkeep.
Instead, fire pits that run on propane or natural gas may be started and shut off with the flip of a switch or the click of a remote control, making them safer and more convenient to use. The height of the flame and the amount of heat produced may be adjusted more precisely. Your final fuel selection should be guided by your own tastes and any limitations on outdoor burning in your area.
Concrete pits fueled by propane gas
The simplicity, clean burning, and adaptability of concrete fire pits fueled by propane gas make them a popular option for outdoor living areas. Propane fire pits are convenient since they just need a connection to a propane tank as well as a natural gas line to be turned on and off. They provide a steady flame height and temperature, making them ideal for toasting marshmallows and other foods.
Concrete chimneys for use with firewood
As a bigger fire bowl is needed for wood-burning fire pits, they are best suited for larger outdoor areas. You may use the open flame to cook delicious treats like marshmallows or even meat on a barbecue. In contrast to fire pits that run any other type of fuel, you'll have to care for things like cleaning the ash, ensuring you use a screen, and minding the embers as they die down. You should never leave a wood fire alone and have an extinguisher handy while using a fire pit, and you should only use dry, seasoned wood.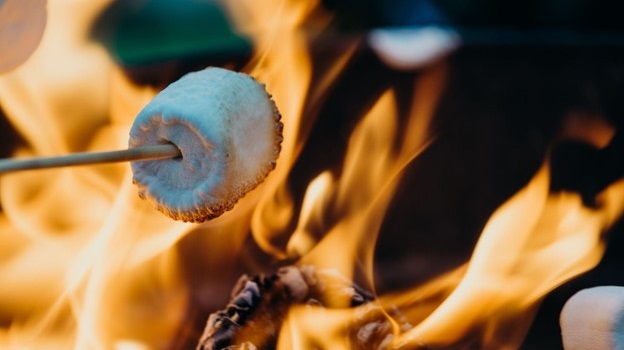 Heating a Concrete Chimney
The addition of a cement fire pit will make your outside area seem cozier and warmer. Several variables affect how much heat may be generated from your decorative fireplace, including the fuel utilized, the pit's dimensions and shape, and the ambient temperature.
The flames from wood-burning fire pits may become hotter, thus they create more heat than those from propane or natural gas. The heat output of gas fire pits (https://www.epa.gov/burnwise/backyard), on the other hand, can be more precisely controlled since the height and intensity of the flame may be altered to fit the user's preferences.
Fire pit tables made of concrete
Fire pit tables made of concrete are a modern and eye-catching addition to any patio and backyard. These multipurpose tables may serve as a fire pit, a dining table, or a coffee table, making them a great addition to any outdoor living space.
You may select a concrete wood stove table that fits in with your décor and your space needs, since they come in a broad range of shapes, sizes, and patterns. Wood-burning fire pits are another option, however some concrete tables come equipped with propane as well as natural gas burners. Features like adjustable flame heights, built-in windshields, and fuel storage are common among concrete fire pit tables.