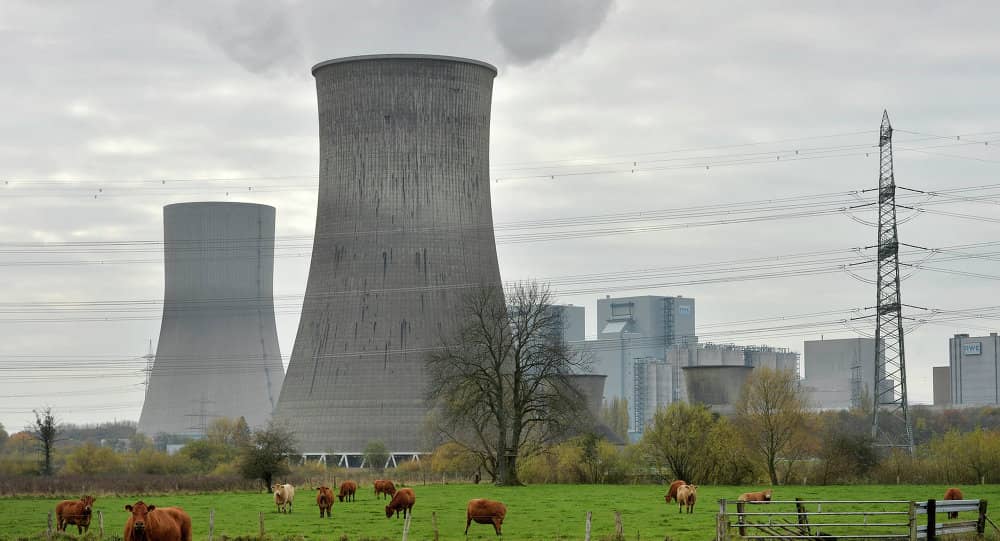 Every element in the construction and operation of power generation plants must be considered to keep such mission-critical facilities running around the clock.
The proper flooring can contribute not only to uninterrupted operations, but also to lower maintenance costs, and better overall plant and worker performance.
It can also work synergistically with other aspects of the facility, such as room lighting, to help reduce the costs of both construction and long-term overhead. Resinous flooring offers many intrinsic and optional features to support optimal 24/7 operations.
Strength and Durability. Epoxy and urethane resin-based concrete coatings have long been selected for their strength, durability, and abrasion resistance. Well-selected resinous flooring can withstand heavy foot and vehicular traffic while systems demonstrating high compressive strength are available for facilities with very heavy mobile or stationary equipment. To help protect concrete from the stress of continuous machine vibration, resinous elastomeric coatings can be employed.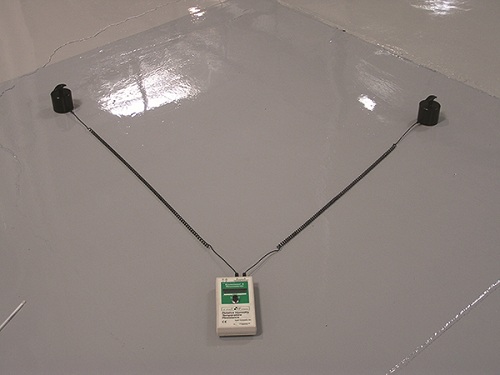 Chemical Resistance. High performance floor coating systems, depending on resin composition and topcoat selection, can protect floors exposed to:
Solvents and chemical compounds
Harsh cleaning and sanitizing solutions
Battery acid, and other extreme pH acids and alkalis
Lubricants, grease, oils, and vehicle fluids
These features can prove especially useful in various areas within different types of power generation plants, whether coal-fired, renewable, natural gas-fired, or nuclear.
Zero VOC, Low Emissions. Reputable manufacturers' floor coating lines are now solvent-free, zero VOC (volatile organic compound), and have very low emissions. Factory-approved contractors can perform mechanical concrete substrate preparation using dust-shrouded equipment outfitted with high-efficiency particulate air filter attachments, if needed.
Fast Turnaround and Low Odor Installation Options. Many resinous floor coatings are available in low- or no-odor formulations, as well as in systems with extremely short cure times of one to two hours. This can minimize downtimes, reduce overall project cost, and support the critical nature of plant operations.
Wide Selection of Aesthetics. Today's high-performance seamless flooring is offered in a wide variety of standard and custom colors, textures, and finishes. Most can be tailored to suit any design.
Optional Moisture Vapor Transmission (MVT) Mitigation. Due to the porous nature of concrete, MVT from underneath the slab is an all-too-common condition. MVT can eventually damage not only the concrete, but also cause bubbling, softening, delamination, and disbondment of nearly any floor covering, including traditional coatings.
Along with the safety hazards of an uneven floor, and its poor aesthetics, MVT can increase the relative humidity in a room—a condition that should be avoided around delicate electronic equipment. It can also contribute to an increase in mold and microbe levels, potentially affecting the health of sensitive staff.
By implementing MVT testing and the prescribed MVT mitigating floor coating systems, power plants can alleviate these concerns, while reducing facility maintenance requirements and extending the time between floor replacement cycles.
Optional Electrostatic Discharge (ESD) Static Control. As part of a company-wide program, controlling room static can be important to protect susceptible equipment and the personnel who handle it. Significant benefits can be gained by an ESD resinous system (Figure 1); specialty tile or sheet goods also are available.
Fluid-applied ESD flooring is virtually seamless, making it a good choice for low-dust environments. It minimizes concrete dust, soil, and microbes that would otherwise accumulate in floor seams. In further contrast to tile and sheet coverings, ESD epoxy floor systems are highly chemical-resistant and easy to care for, requiring no special waxes or cleaning compounds to maintain their dissipative properties over time, reducing custodial man-hours and lifecycle cost.
For locations with explosion hazards, static control floor coatings formulated with conductive ESD properties can support facility risk-reduction and safety initiatives.
Enhanced Hygienic Properties. By its very nature, the monolithic, virtually seamless finish of fluid-applied floors can be far less prone to attract and propagate microbial growth than typical seamed surfaces, such as tile or sheet goods. To further augment sanitation, integral cove bases can be incorporated during resinous floor installation.
By eliminating the 90-degree angles where floor meets wall, facilities can help discourage pathogen proliferation, support efficient cleaning, and enable good facility hygiene.
In wet areas or those that are frequently washed, moisture-tolerant resinous flooring may be selected and used to correct floor slope for better drainage; antimicrobials can be added to the formulation for enhanced protection throughout the depth of the coating system.
Optional Thermal Shock Resistance. Many standard floor coverings, when exposed to thermal shock or extreme temperature cycling, can crack and delaminate, or bubble, pit, and melt. While cracking and delamination can result from the difference between the rates of expansion and contraction of the flooring material and the concrete substrate underneath, bubbling, pitting, and melting can be caused by exposure to high heat.
Whether the floor is regularly exposed to boiling liquids, high-pressure steam flow, or simply the quick environmental temperature changes found in some building entryways and drive-ups, high-performance thermal shock-resistant flooring can be a great choice. It has a coefficient of thermal expansion closely matched to that of the concrete slab.
Adjustable Slip Resistance. Different levels of traction may be specified for particular areas, such as ramps, walkways, and frequently wet locations (Figure 2). Resinous flooring contractors can produce samples for managers' approval and install slip-resistance levels to an agreed-upon standard.
Customizable Reflective Finishes. The gloss level of resinous finishes is more than an aesthetic consideration. Highly reflective finishes can improve visibility while minimizing the number of light fixtures needed, thus lowering facility energy consumption and associated costs. Also available are satin finishes in a variety of lighter colors, offering a range of more moderate reflectivity.
The inherent properties of resinous flooring—excellent durability, chemical and stain resistance, economical care and maintenance along with its broad selection of customizable performance and aesthetic features, make it an excellent choice for mission-critical facilities.
With so many options to choose from, be sure to partner with an experienced concrete floor coatings manufacturer and installation team, who can survey your environment and advise on the best value-based systems for each area of your generation facility.