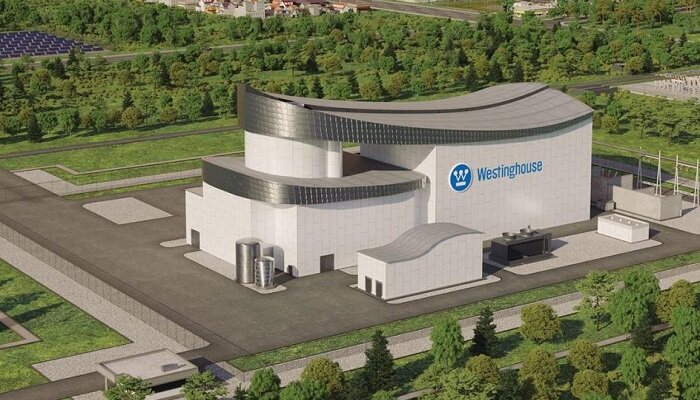 Westinghouse, one of the US companies, unveiled plans on May 4 for a small modular reactor so as to generate emission-free electricity that can go on to replace coal plants or even power water desalinization as well as other industries.
Top Technology Officer at Westinghouse Electricity, Rita Baranwal, went on to say that the reactor, which is called AP300 for its 300-megawatt planned capacity, won't be using special fuels or liquid metal coolants like some other next-gen reactors do.
It is going to be a smaller version of the AP1000 reactor, most of which happen to be functioning in China and are also ramping up at the Vogtle plant in Georgia after a lot of delay and billions of dollars that have gone over budget.
Despite the various roadblocks for new nuclear, Baranwal happens to be confident, saying that they have kept it simple and designed it on demonstrated as well as licenced technology, and according to her, that's one of the benefits that they have with this project.
It is well to be noted that Westinghouse, which happens to be owned by Brookfield Business Partners, intends to begin the construction of the reactor by 2030 and have it operational by 2033.
Apparently, the small modular reactors are meant to fit fresh applications like replacing shut coal plants as well as being located in more remote communities. President Joe Biden and of course his administration believe that maintaining existing nuclear plants and developing next-generation reactors are pivotal to their objective of decarbonizing the economy by 2050.
Thus far, the design for only one SMR, which is planned by NuScale Power Corp., has been okayed by US regulators; however, it still requires permits. Westinghouse did not openly discuss the cost of the first reactor; however, it said that the later units would go on to cost around $1 billion. The company, which happens to be based in Pennsylvania, has already gone on to have informal discussions pertaining to the potential building of AP300s at former coal plant sites with parties based in the neighbouring state of Ohio as well as West Virginia.
The company also hopes to sell the reactors to nations across eastern Europe, and even the nuclear power critics have gone on to express their concerns that developers as well as authorities must give it careful thought before constructing new nuclear plants anywhere across the region. The critics also noted that Russia took over the Zaporizhzhia nuclear plant based in Ukraine, which happens to be the site of consistent shelling.
As per Baranwal, Russia's steps have made nations more motivated to become energy independent than ever before, and the AP300 is a passively safer option as it does not require any power supply or, for that matter, any human intervention for at least 72 hours in case of an incident.
Westinghouse sees sub-Saharan Africa as a potential customer that could help bring electricity to certain areas for the first time ever. They, however, are not sure if the technology can get exported to China, where the first of AP1000s began functioning in 2018. This was the year when the then-presidential administration of Donald Trump went on to issue restrictions on nuclear technology exports that were older than the AP1000 because of nuclear proliferation issues.
As per Baranwal, if the US government looks at AP300 as a subset of the earlier reactor technology, that's when they can start looking into the possibilities of exporting the same to China.