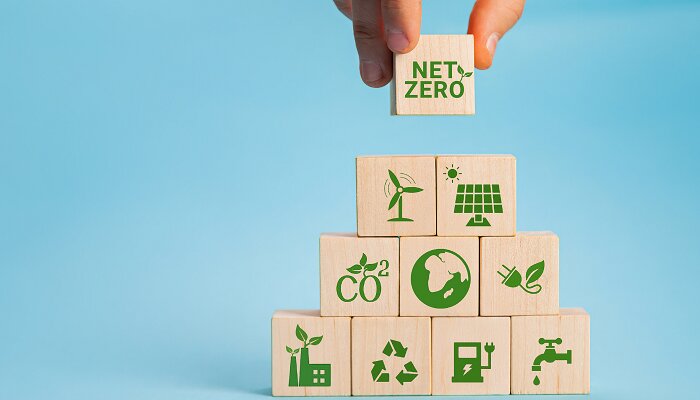 The International Energy Agency (IEA) has emphasized that in order to achieve the goal of reaching net zero emissions, the world must invest an annual amount exceeding Germany's entire Gross Domestic Product (GDP). According to the IEA, this environmental target, set for 2050, will require an annual expenditure of $4.5 trillion starting from 2030. This sum surpasses the $4.3 trillion economic output of Europe's largest economy, as indicated by IMF data for the previous year.
Although the IEA does not provide a specific breakdown of contributions by individual countries, the total amount needed equates to each person on the planet contributing $560 annually toward achieving net zero emissions. It's likely that a significant portion of this investment will come from developed countries, implying that the actual expenditure in the Western world may be even higher.
This substantial financial commitment is necessary to facilitate the growth of clean energy technologies such as solar panels and electric vehicles, essential for curtailing global temperature increases to 1.5 degrees Celsius in this century. Notably, this estimate comes in the wake of Rishi Sunak's recent statement in which he expressed concerns about the "unacceptable costs" associated with the net zero target and delayed several key environmental policies.
Prime Minister Sunak postponed the ban on new petrol car sales from 2030 to 2035 and extended the ban on new oil boiler sales from 2026 to 2035. He stressed the importance of honesty and realism regarding the expenses tied to achieving net zero emissions. This is particularly pertinent as temperatures continue to reach record levels, with global averages currently exceeding 1.1 degrees Celsius compared to the pre-industrial baseline.
Despite these challenges, the IEA remains optimistic, citing record growth in clean energy technology as evidence that limiting global temperature increases to 1.5 degrees Celsius is still attainable. However, this would necessitate a substantial increase in spending. Currently, governments and organizations worldwide are projected to spend $1.8 trillion (£1.5 trillion) on the transition to cleaner energy this year. According to the IEA's projections, this spending must more than double by the end of this decade.
In its updated Net Zero Roadmap, the IEA outlines key steps, including tripling global renewable energy capacity, doubling the rate of annual energy efficiency improvements, boosting heat pump sales, and increasing the adoption of electric vehicles by 2030. Implementing these measures, along with achieving a 75% reduction in methane emissions in the energy sector, could account for 80% of the emissions reductions needed by 2030.
Fatih Birol, the Executive Director of the IEA, stressed the urgency of international cooperation in addressing this challenge, stating that keeping alive the goal of limiting global warming to 1.5 degrees Celsius requires the world to come together quickly. He also emphasized the importance of separating climate action from geopolitical issues, given the magnitude of the task at hand.