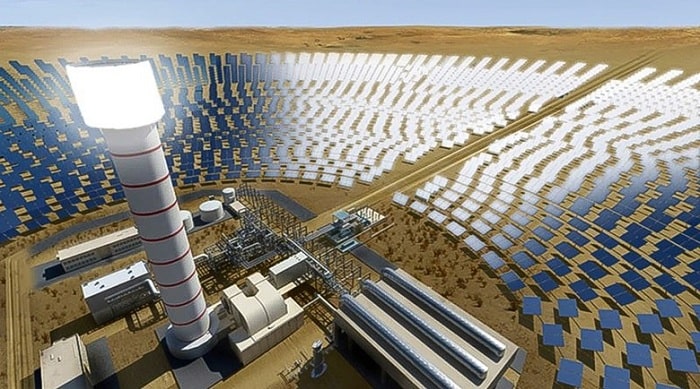 The construction work on the 700-MW Noor Energy 1 concentrated solar power (CSP) project in Dubai is progressing despite limitations imposed by the COVID-19 pandemic, the owner's engineer, Australia's Worley Ltd .
A group of multinational contractors engaged in the USD-4.4-billion (EUR 4.06bn) project has put in place measures to keep the on-site workers safe and home-based staff well-connected.
China's Shanghai Electric (SHA:601727), the engineering, procurement and construction (EPC) contractor for Noor Energy 1, has supplied personal protection equipment (PPE) to all workers and implemented procedures for virus prevention and control. Worley said that Shanghai Electric had to source workers locally when many of its staff were prevented from returning to the site following the Chinese New Year celebrations.
The safety measures have ensured that labour, schedule and budget disruptions are kept to a minimum, the Australian company added.
The Noor Energy 1 project is the fourth phase of the 5-GW Mohammed Bin Rashid Al Maktoum Solar Park that combines CSP and photovoltaic (PV)
technologies. The CSP portion of Noor 1 will consist of a 100-MW central tower plant and three 200-MW facilities using parabolic trough technology, to which a 250-MW PV component will be added. The consortium behind the scheme includes ACWA Power, Dubai Electricity and Water Authority (DEWA) and China's Silk Road Fund.