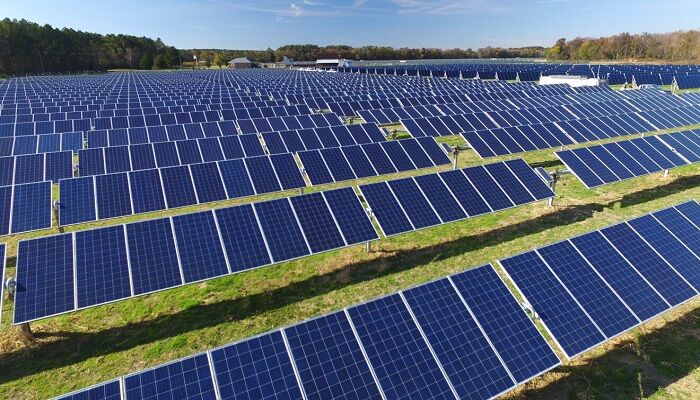 Eos Energy Enterprises, a zinc-based long-duration stationary energy storage systems provider, has unveiled Project AMAZE — American Made Zinc Energy. This $500m expansion plan aims to create 8GWh of clean energy storage production capacity.
Project AMAZE aligns with Eos' strategy to meet rising demand for long-duration energy storage, driven by the Inflation Reduction Act (IRA). It relies on the Eos Z3 energy storage system. The project has secured a conditional loan guarantee of up to $398.6m from the US Department of Energy's (DOE) Loan Programs Office (LPO) after a rigorous due diligence process. If finalised, this loan would cover 80% of Eos' expansion plans.
In 2018, Eos relocated its production and supply chain operations from China to the US. The expanded facility represents an additional step in Eos' commitment to American manufacturing, allowing for increased production of their zinc-based energy storage systems.
The DOE's issuance of a conditional commitment followed a thorough evaluation, including legal, technical, and commercial due diligence by the LPO. This commitment reflects the Department's intent to finance the project. However, several steps remain for the project to meet critical milestones, including satisfying technical, legal, and financial conditions to the DOE's satisfaction before definitive financing documents are executed and the loan is funded.
The Eos Z3 battery primarily consists of American components and is specifically designed for mass production to meet the demands of low-cost, long-duration, grid-scale stationary energy storage. The Eos Z3 battery builds upon Eos' 15-year history of developing the Znyth battery technology, utilising earth-abundant raw materials in its manufacturing and aiming to address many limitations seen in other stationary energy storage solutions.
Eos Energy Enterprises CEO Joe Mastrangelo said: "We are excited to formally announce Project AMAZE. The IRA implementation requires us to move with speed and urgency if the energy industry is going to meet the demand for long-duration energy storage.
"At such a crucial moment in our global energy transition, time is of the essence. On behalf of all Eos employees, we want to thank the LPO for giving us the opportunity to reach this important milestone. Project AMAZE should allow Eos to fully commercialise a safe American-made energy storage alternative aimed at creating a resilient, diversified lower carbon energy future."
Eos recognises the ongoing shift in the energy landscape and is committed to expediting its capacity expansion plan to meet the growing demand for Eos Z3 technology. Currently, this technology is in semi-automated commercial production. Recently, Eos announced its partnership with ACRO Automation Systems to collaborate on the design, development, and implementation of up to four cutting-edge, high-output manufacturing lines.
Project AMAZE has the potential to stimulate economic growth and job creation, with an estimated addition of approximately 650 new green jobs in Pittsburgh once the facility reaches full operational capacity.