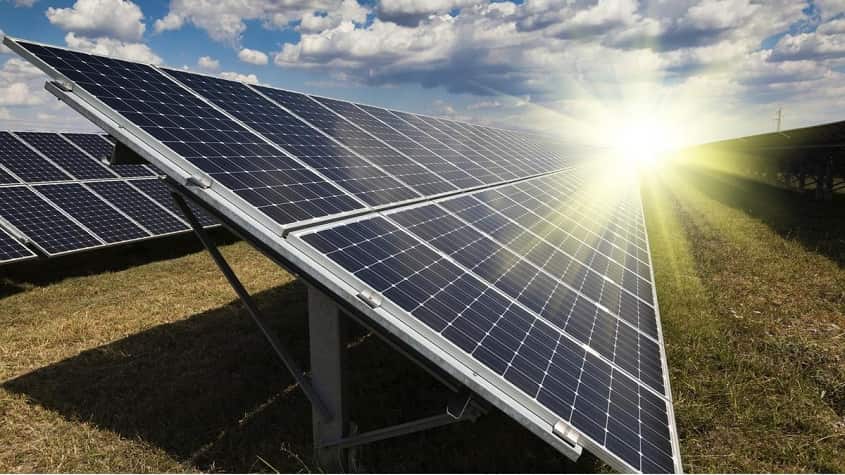 With the stake in the Israeli photovoltaic startup Raycatch, BayWa r.e. Energy Ventures Inc., the venture capital unit of BayWa r.e., confirmed its second investment within this quarter.
Raycatch has developed an artificial intelligence (AI) based technology for solar parks. The software called DeepSolar enables owners and operators of large scale PV plants to optimize solar assets and maximise their return on investment. BayWa r.e. Energy Ventures and Boston based DSM Venturing are leading this round, accompanied by Maverick Ventures Israel and Rio Ventures.
"Raycatch's highly innovative software solution, which is the first in the solar industry to use AI to conduct string level performance analysis to predict possible incidents and disruptive factors, has the potential to revolutionise the PV market", states Ulrich Seitz, Managing Director of BayWa r.e. Energy Ventures.
"While the prices for PV components have significantly declined over recent years, revenue optimization methods for solar plants have lagged behind. Raycatch has developed a platform to provide solar plant owners with precise actionable insights to increase their energy yield, reduce their capital expenditure and maximize their asset's profitability. Not only will this lead to tremendous benefits for the customers of BayWa r.e. but also to substantial growth for Raycatch – a win-win situation for us as investors and all parties involved."
Based in Tel Aviv, Raycatch utilises the latest artificial intelligence technology to help plant owners to analyse existing data, derive insights and quantify how they will affect the productivity and profitability of their facilities. The software provides a clear recommendation for action based on the string level insights. Resulting from these recommendations technicians have precise information on what actions have to be taken on where and when.  
"BayWa r.e.'s investment is an enormous step for us", comments Haggai Hofland, CEO of Raycatch. "This partnership not only gives us access to a large asset portfolio within BayWa r.e., but also provides us with the opportunity to demonstrate the benefits of our trend-setting software solution on a large scale. Together with BayWa r.e. Energy Ventures, we will be able to further improve DeepSolar, increase the awareness for our product and significantly grow our share in the PV market."
Apart from Raycatch, the energy startup Blixt, which specialises in solid state miniature solid-state breakers, is also now part of BayWa r.e. Energy Venture's portfolio. The Blixt breakers are retrofitted for regular fuse boxes and fill the needs of existing breakers, remote controls and smart meters in one single device. More information at: https://bit.ly/2yRMaYC
About BayWa r.e. Energy Ventures
Established in April 2018 and focusing on digital energy solutions, storage and e-mobility, BayWa r.e. Energy Ventures is looking for innovative startups from across the energy sector to invest as lead or co-investor, during the crucial stages of early development. With the stability and financial backing of BayWa AG, BayWa r.e. Energy Ventures acts as a standalone business and can guarantee startups maximum independence, quick decisions and flexibility. The Munich based team is led by Ulrich Seitz, a venture capital manager with over ten years of experience on the startup scene. More information at: BayWa r.e. Energy Ventures
BayWa r.e. renewable energy GmbH (BayWa r.e.):
Across solar and wind, at BayWa r.e we r.e. think energy – how it is produced, stored and best used. We are a leading global developer, service supplier, wholesaler and energy solutions provider. We deliver renewable energy solutions worldwide, and have brought 2 GW of energy online, while managing 5 GW of assets. BayWa r.e is a leading supplier to the solar wholesale market. We also have a rapidly growing energy trading business. Part of the €16 billion BayWa Group, every day we are working hard to find new solutions, push technological boundaries and actively shape the future of energy.
About Raycatch
Raycatch is an innovative start-up that uses cutting-edge AI technology to enhance existing solar plant energy yield – and reduce operational costs. Raycatch's SaaS AI solution provides remote automatic detection and performance mapping for Solar PV (photovoltaic) projects of all sizes and designations (commercial, industrial, utilities). Raycatch uses AI and Big Data to apply accurate diagnostics to the complex, noisy, high-volume data that characterizes solar projects. By analyzing production data, Raycatch provides applicable insights and action items that help plant owners and operators extract more energy from their existing infrastructures – and benefit from larger profit margins. For more information, please visit: www.raycatch.com
 
About DSM
Royal DSM is a global science-based company active in health, nutrition and materials. By connecting its unique competencies in Life Sciences and Material Sciences, DSM is driving economic prosperity, environmental progress and social advances to create sustainable value for all stakeholders. DSM delivers innovative solutions that nourish, protect and improve performance in global markets such as: food and dietary supplements, personal care, feed, pharmaceuticals, medical devices, automotive, paints, electrical and electronics, life protection, alternative energy and bio-based materials. DSM and its associated companies with approximately 25,000 employees deliver annual net sales of about €10 billion. The company is listed on Euronext Amsterdam. For more information, please visit www.dsm.com