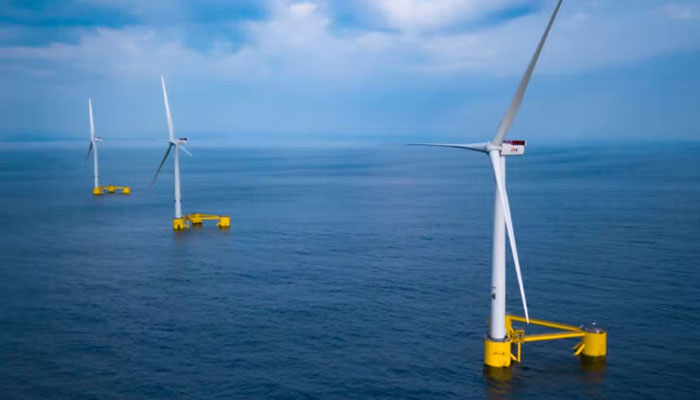 The Norwegian government has revealed plans to evaluate the potential opening of three new offshore wind zones, which may become available for bidding starting in 2025. These three areas in the North Sea have been chosen from a list of 20 newly identified zones for offshore wind generation that were announced earlier this year by the Norwegian Water Resources and Energy Directorate (NVE).
The government has stated that NVE will conduct strategic impact assessments for expanding the existing Sørlige Nordsjø II and Utsira Nord regions. Additionally, they will assess the feasibility of the Vestavind B area for the upcoming licensing round in 2025.
Utsira Nord, spanning 380 square miles northwest of Stavanger in Norway, has been identified as suitable for floating wind installations. In contrast, Sørlige Nordsjø II covers approximately 1,000 square miles along the Danish North Sea border, where fixed-bottom turbines may be more suitable.
Norway's Minister of Petroleum and Energy, Terje Aasland, emphasized the government's commitment to developing the country as a hub for offshore wind energy. He expressed the importance of offshore wind in meeting Norway's renewable energy needs and recognized the potential for growth in the Norwegian supplier industry through a domestic market.
The strategic impact assessments will encompass evaluations of the seabed's biodiversity, marine mammals, and seabirds. Sørlige Nordsjø II and Utsira Nord received approval after a strategic impact assessment in 2012, and the government recently conducted its inaugural competitive auction for Norwegian offshore wind, aiming to secure up to 3 GW of new development capacity by the year's end. Various developers, including Statkraft, Aker Offshore Wind (a consortium of Equinor, RWE, and Hydro REIN), and Vattenfall, among others, expressed interest in the auction.
In addition to potential expansions of existing areas, the Norwegian government highlighted the favorable wind conditions and existing support infrastructure near the Vestavind B area, located near Bergen, which makes it a promising candidate for further evaluation.
Mr. Aasland reiterated the significant opportunities presented by offshore wind and emphasized that this move represents a crucial step in Norway's investment journey. NVE's assessments of the three shortlisted areas are expected to be submitted to the government by the end of November 2024.
The assessment of other potential offshore wind areas will continue as the government strives to achieve its target of 30 GW of offshore wind power production on the Norwegian continental shelf by 2040. These assessments are slated for completion by June 2025.