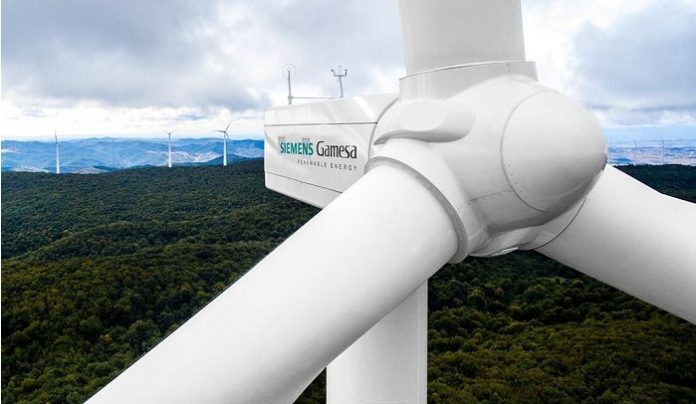 Siemens Gamesa Renewable Energy announces it has signed a four-year O&M agreement with Pattern Energy for its 218-MW Panhandle Wind 1 facility, consisting of 118 units of 1.85-87 MW GE wind turbines. The company will begin servicing the turbines later this year in Carson County, Texas.
"Siemens Gamesa is a strong service provider and we count on them to optimize performance and to realize the full value of our wind turbine fleet," said Kevin Devlin, Senior VP of Operations, Pattern Energy.
The deal features a service and maintenance agreement, offering the best in scale and flexibility to maximize energy asset returns. By leveraging Siemens Gamesa's technical experience and capabilities for servicing turbines of other manufacturers, the company is able to improve the performance and reliability of the GE technology. Siemens Gamesa will implement a full range of value-added analytics, including NEM Solutions and SCADA Diagnostics.
"With Pattern Energy's high expectations of service providers, we are proud to support them in solving complex challenges with the assurance of maximizing project profitability and output. This agreement allows Pattern Energy to realize the best possible return on investment for their Panhandle Wind 1 fleet," says Darnell Walker, Service CEO of Siemens Gamesa for the Americas region.
Siemens Gamesa has been actively maintaining wind turbines from other manufacturers since 2010. The new agreement brings Siemens Gamesa's total multi-brand turbine servicing portfolio to more than 1 GW. With nearly 57 GW under service globally, including around 1 GW of multi-brand turbines, Siemens Gamesa is a leading service provider in the industry.
In the U.S, Siemens Gamesa has currently over 10,000 wind turbines in operation with a combined capacity of nearly 20 GW, and has a strong U.S. footprint consisting of manufacturing, service and offices.
About Pattern Energy
Pattern Energy Group Inc. is an independent power company listed on the Nasdaq Global Select Market and Toronto Stock Exchange. Pattern Energy has a portfolio of 24 renewable energy projects with an operating capacity of approximately 4 GW in the United States, Canada and Japan that use proven, best-in-class technology. Pattern Energy's wind and solar power facilities generate stable long-term cash flows in attractive markets and provide a solid foundation for the continued growth of the business. For more information, visit www.patternenergy.com
About Siemens Gamesa Renewable Energy
Siemens Gamesa is a global leader in the wind power industry, with a strong presence in all facets of the business: offshore, onshore and services. Through its advanced digital capabilities, the company offers one of the broadest product portfolios in the industry as well as industry-leading service solutions, helping to make clean energy more affordable and reliable. With more than 90 GW installed worldwide, Siemens Gamesa manufactures, installs and maintains wind turbines, both onshore and offshore. Its backlog stands at €23 billion.