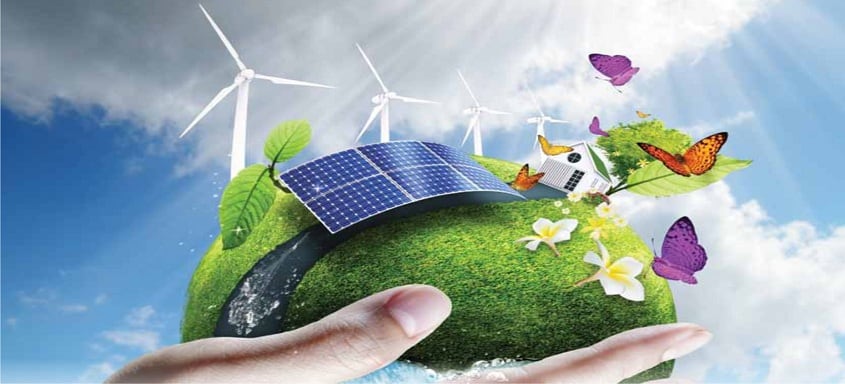 Iran is aiming to boost its renewables sector. The current installed capacity of 240 MW is planned to increase to 5,000 MW by the end of 2020. Companies that are investing in renewables make it onto a shortlist to receive a tax incentive.
Assuming they fulfill conditions relating to the specific location and an output purchase agreement with the government. Despite the attractive tax incentives, the solar market in Iran remains challenging. A side-event at Intersolar Europe will welcome leading experts on solar power and renewable energy in the region, who will present on the status quo of the PV market, followed by presentations on best practice, financing challenges, and legal aspects in Iran.
Tax incentives and long-term reassurances 
Iran is offering solar companies significant tax incentives and long-term reassurances from the authorities. These are part of a drive to attract investment and foster renewable energy generation projects in the country. For example, depending on the exact location, companies investing in renewables stand to receive tax incentives for 5-13 years underpinned by government-backed power purchase agreements (PPAs). Iran recently inaugurated a major solar power plant under its ambitious renewable energy (RE) plan. The plant near Isfahan (central Iran) offers a capacity of 10 megawatts and provides electricity to the Renewable Energy Organization of Iran (SUNA) for a period of 20 years.
Iranian PV market, best practice, solar financing in Iran, and legal aspects to be examined by leading presenters and industry experts
"Iran is in need of affordable power for its growing economy. It does not make economic sense for Iran to burn oil and gas to produce electricity for internal consumption when Iran can export these and earn foreign currency. Today, solar PV is among the most affordable sources of energy in the world and Iran is lucky to have land, plenty of sun and a good grid network which are the most important ingredients for developing successful solar power plants," states Reza Shaybani, Chairman of the British Photovoltaic Association, who will present on renewable energy policies and the regulatory framework in Iran. Mohammad H. Ghafouri, Founder and Managing Director of Iran-Wind Group and an advisor to solar companies on technology transfer, funding sources, and foreign investments in Iran will then provide up-to-the-minute information on the residential and commercial PV market in Iran, urban PV system regulations, and the infrastructure required to set up PV component production in Iran. Ghafouri will be joined by the CEO of Solar Sky, Assghar Mahmoudi, a solar industry pioneer for the last 25 years and an advisor to the Iranian Renewable Energy Organization SUNA. Mahmoudi will share his views on best practice and experiences entering the Iranian solar market. Furthermore, Volker Kuntz, Managing Director of Trepte Corporate Advisors, will focus on the key challenges of financing. Despite the new priorities set by the government, very few international banks are willing to fund Iranian PV projects or enter into arrangements lasting more than two years. To provide reassurance, the authorities have passed the Foreign Investment Promotion and Protection Act (FIPPA) and are highlighting guarantees provided by the Organization for Investment Economic and Technical Assistance of Iran (OIETAI). Kuntz states: "After sanctions were lifted in January 2016, it became obvious that there is huge potential for foreign investments, exports, and product sales for German and European enterprises, traders, and investors." Finally, Andrew Renton, Partner in the International Energy and Utilities Sector Group at Bird & Bird LLP, will look at tariff structures, PPA terms, risk factors, and possible ways forward.
The side-event is presented by the Intersolar Summit Iran, which provides in-depth information on the Iranian PV market and enables high-quality networking opportunities. The summit will take place in late 2017 in Teheran.
For more information on the Intersolar Side Event, please visit www.intersolar.de and on the Intersolar Summit Iran, please visit www.intersolar-summit.com/Iran
About Intersolar 
With events spanning four continents, Intersolar is the world's leading exhibition series for the solar industry and its partners. It unites people and companies from around the world with the aim of increasing the share of solar power in our energy supply.
The event's conference focusses on the areas of photovoltaics (PV), PV production technologies, and energy storage systems. Since being founded, Intersolar has become the most important industry platform for manufacturers, suppliers, distributors, service providers, and partners in the global solar industry.
With 25 years of experience, Intersolar has the unique ability to bring together members of the solar industry from across the world's most influential markets. Intersolar exhibitions and conferences are held in Munich, San Francisco, Mumbai, São Paulo, and Dubai. These global events are complemented by the Intersolar Summits, which take place in emerging and growing markets worldwide.
For more information on the Intersolar Summits, please visit: www.intersolar-summit.com
Organizers: Intersolar Summits are organized by Solar Promotion International GmbH, Pforzheim and Freiburg Management and Marketing International GmbH (FMMI).
Contact
Solar Promotion International GmbH
Tina Engelhard P.O. Box / Postfach: 100 170, 75101 Pforzheim, Germany 
Tel +49 7231 58598-207 | Fax +49 7231 58598-28 
engelhard@solarpromotion.com