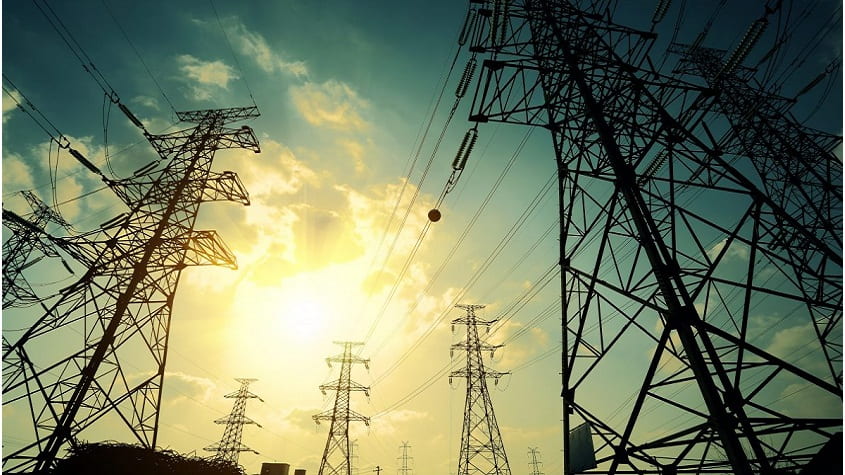 November is Critical Infrastructure Security and Resilience Month, providing a focus on a national priority that affects us all.
As President Trump said in his Presidential Proclamation, "During Critical Infrastructure Security and Resilience Month, we emphasize the vital role of strong national infrastructure in the national and economic security of our Nation. By mitigating risks to our critical infrastructure, we can keep America safe, healthy, and prosperous."
Here at the Department of Energy, the Office of Electricity (OE) leads the Department's efforts to ensure the Nation's critical energy infrastructure, including the electricity grid, is secure and able to recover rapidly from disruptions. The electricity grid is the backbone of American society.  The grid feeds our Nation's defense critical facilities and allows other necessary infrastructures to deliver essential services to communities and businesses. Every day, OE works closely with its private and public partners to harness innovation for a stronger, more reliable North American energy system and a path forward to energy independence. 
Our strong partnerships with the energy industry and the public sector are vital to the work that we do. Working with the national labs and relevant stakeholders, we are developing an integrated North American Energy Resiliency Model (NAERM) to conduct planning and contingency analysis that will examine vulnerabilities in the North American energy system. We are supporting Puerto Rico and the U.S. Virgin Islands for long-term resiliency improvement. We are also pursuing megawatt-scale storage capable of supporting regulation, ramping and energy management for bulk and distribution power systems, and examining the integration of high-fidelity, low-cost sensing technology for predictive and correlation modeling for electricity and oil and natural gas (ONG) systems. At the same time, OE is addressing electricity-related policy issues while also providing policy design and analysis expertise to states, regions, and tribes.
As the Department of Homeland Security (DHS) notes, keeping the Nation's critical infrastructure secure is a national priority that involves action across the entire community. Sometime this month, I hope you will take a few minutes to learn more about the Department's committed efforts to ensure the reliable and resilient delivery of energy by exploring the OE website and the Office of Cybersecurity, Energy Security and Emergency Response (CESER) website. To learn more about Critical Infrastructure Security and Resilience (CISR) Month and the Nation's other critical infrastructures, visit the DHS website and the CISR Toolkit.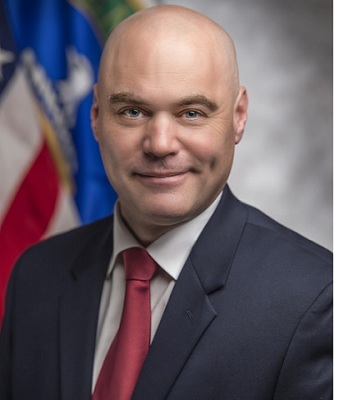 Honorable Bruce J. Walker Assistant Secretary, Office of Electricity U.S. Department of Energy
Bruce J. Walker was nominated by President Donald J. Trump and confirmed by the Senate as Assistant Secretary for the Office of Electricity (OE) at the U.S. Department of Energy (DOE) in October 2017. The focus of his responsibility is to provide leadership on a national level to develop technologies to enhance the security and reliability of energy infrastructure and facilitate the federal and state electricity policy planning that shapes electricity and market operations. This is critical to meeting the Nation's growing demand for resilient electricity by overcoming the challenges of our Nation's aging electricity transmission and distribution system and addressing the vulnerabilities in our energy supply chain.
He holds a Bachelor of Electrical Engineering from Manhattan College and a Juris Doctor in Law from Pace University where he was the technical editor on the Environmental Law Review and received an Environmental Law Certificate.  He has completed the Distribution Systems program from Siemens – Power Technologies International.  He is a distinguished graduate of the United States Air Force Academy Preparatory School and received an Honorable Discharge from the United States Military Academy.
Assistant Secretary Walker's bio and photo are available HERE for downloading.
Information about events that Assistant Secretary Walker will be participating in is available HERE.
The Energy Department is working to ensure America's Energy Future, Scientific & Technological Leadership, Nuclear Security and to resolve the environmental legacy of the cold war. The Department of Energy has one of the richest and most diverse histories in the Federal Government. Although only in existence since 1977, the Department traces its lineage to the Manhattan Project effort to develop the atomic bomb during World War II, and to the various energy-related programs that previously had been dispersed throughout various Federal agencies. The Energy Department's mission speaks to all sectors of the economy. Whether your expertise is in science, technology, engineering, national security, international affairs or business, the Energy Department offers challenging and innovative work environments.