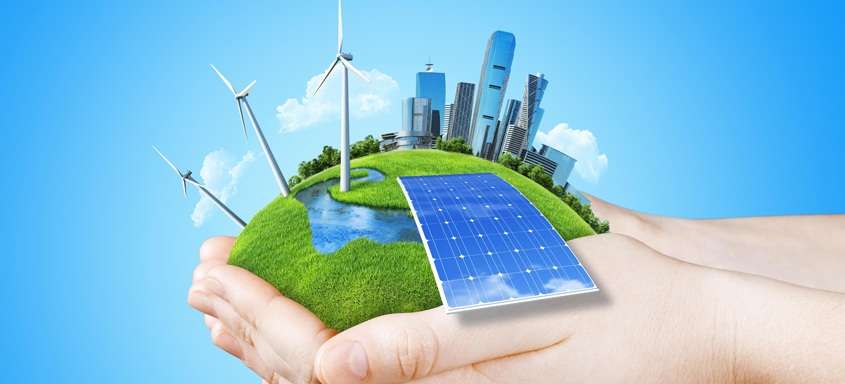 Energy management, efficiency and lower carbon trail are some of the key benefits of smart power in homes, buildings and industries.
As the world moves towards cleaner sources of power, energy efficiency is no longer an option, but a necessity. Operations in modern industries and commercial spaces are growing more complex with each passing day and users are faced with numerous challenges. Continuity and quality of power, safety against fire hazards, effective cooling design, high reliability, minimum downtime, ease of maintenance, flexibility for upgradation, and cost of energy and motor management are some of the major aspects to ensure operational efficiency.
Across industries, be it oil & gas, minerals, metals and mining, Automobiles, hotels, hospitals or data-centers, it is important to ensure that equipment or processes are in full compliance with predetermined standards and use clean energy sources that drive CO₂ reduction and lower carbon trails.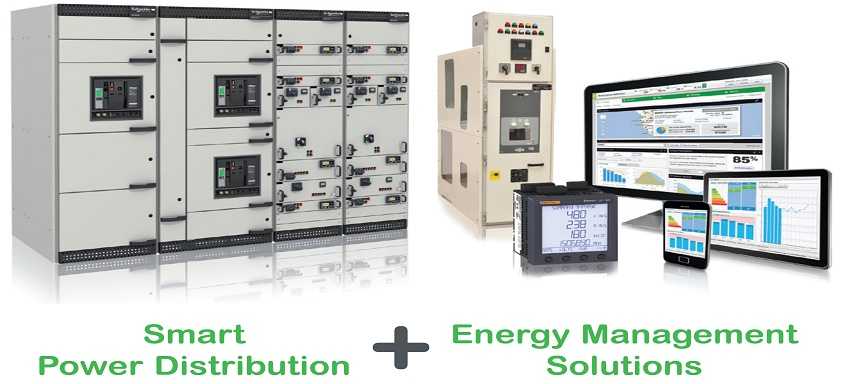 Use of Smart technologies
Use of smart technologies, offers one of the safest and most reliable options to address these challenges, especially in the area of power. Power distribution can be made smart through integrated solution offering which comprises of complete power distribution solutions integrated with energy monitoring softwares which provide all the tools and analysis to the customer, to improve the efficiency of their system. This in-turn results in efficient productivity and maximised profits. 
Equipment with local, remote and cloud based software, such smart power solutions ensure smooth management of the entire network and help in asset management. This include safe electrical distribution, power monitoring and control system, power quality analysis, motor management and diagnostics, crisis management and recovery, and source management. Another key benefit is asset management, covering asset information, asset monitoring, asset use optimization, maintenance management and critical asset management. Use of smart power solutions also provide cost and efficiency management for energy savings and sustainability through cost allocation, energy use optimization, green cost optimization and green standard compliance. 
These offering come via various buckets such as smart MV and LV electrical distribution, power monitoring and quality, energy management systems, security and surveillance, critical power, renewable energy and field services, amongst others. 
Applications of smart power offerings
In the form of various products and services, smart power offerings are used in our homes, buildings, cities, industries and the Cloud. In homes, their deployment assures safety, reliability, connected homes, sustainability and style. In buildings and cities, they ensure faster urbanisation, the creation of smart cities, urban efficiency, smart mobility, smart grids, renewable power and intelligent, green buildings. 
In industries, they speed up the pace of industrialisation, advance the Internet of Things, promote productivity and process automation, lead to faster modernisation of technology and augment sustainability as well as energy efficiency. Usage of the Cloud offers benefits such as digitisation, content on demand, Big Data aids predictive maintenance and improves asset life, while fostering a partner ecosystem. 
Smart power for homes and buildings
Major benefits and savings are assured in buildings using smart power offerings. It is necessary to understand that each building is unique in its design and operation, depending upon whether it is an office complex, hospital, hotel, airport or educational complex, since all have different functional requirements and occupancy patterns. Therefore, a smart energy management company such as Schneider Electric adopts an integrated approach to building management to reduce energy consumption by up to 30%, curb capital expenditures, lower operating expenses and boost overall business performance. The solutions and offerings for each structure will then differ in some ways. 
Home solutions are offered through automatic room control as well as HVAC (heating, ventilation and air-conditioning) and lighting solutions. To benefit from these clean technologies, it is imperative that plans are in place to maximise energy efficiency of all systems in the building even before construction, while other smart offerings are embedded during construction. Hence, developers should engage energy efficiency experts during the planning stage itself to derive maximum benefits of these technologies. 
Automatic room controls offers efficiencies to optimize room conditions pertaining to time, access, function and occupancy. Room controls can range from small, all-in-one-box solutions to highly advanced multi-application centralized solutions forming part of the building management system. Simultaneously, such systems could provide comfort for occupants, while keeping energy costs low. 
In essence, truly, smart power solutions are imperative in today's home and office environments since comforts and conveniences are important to reduce the stress of daily life. Smart power systems offer multiple benefits in homes, offices and elsewhere. Lower use of resources – such as electricity, water, gas, etc. leads to lower carbon trails, thereby mitigating the impact of climate change and global warming. 
Similarly, smart meters regulate energy flow throughout a house, minimizing energy use and bills. Automated HVAC systems switch off the moment a room is unoccupied. With CCTVs, motion-sensitive/night-vision cameras and intruder alarms installed in homes, the safety and security of residents is fully assured. In the last case, smart homes equipped with voice command systems can be of immense benefit for bed and wheelchair-bound patients. 
Mr Ashutosh Shukl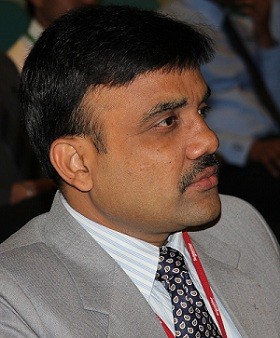 a is presently Director Power Engineering Equipment and Solutions Business with P&L responsibility for two businesses: LV Equipment and Turnkey Solutions. He possesses a proven track record of achieving profitable growth in both verticals. He has additional responsibility of providing leadership to highly-qualified global and national strategic key account managers. With 20-plus years' extensive experience in Industrial Sales & Marketing, Channel Management, Account Management and Projects, he has played a pivotal role in conceptualizing, strategizing and executing five-year plans for the Company.
Mr Shukla launched and led the Channel Development Initiative for MV & LV components, thereby making the equipment business sustainable and efficient, and was instrumental in creating a sustainable and efficient large partner network. 
A natural-change champion, coach, creative thinker and decision-maker, he focuses on the organization's need for profitable growth along with capability development to nurture future leaders. His expertise lies in domains such as C-level Client Connect, Strategy, Planning & Consulting, Consultative Solutions, Selling Performance Reviews, Manpower & Succession Planning, Industry and Technical Knowhow, Risk Management, Project Management, Capability Building, Benchmark Study and Best Practice Implementations.
He joined Schneider Electric in January 2006 as General Manager – Marketing. Prior to 2008, he was Regional Head – Panel Builder Vertical and Low Voltage Systems. Before joining Schneider Electric, he was associated with Siemens Limited.
About Schneider Electric
Schneider Electric is the global specialist in energy management and automation.With revenues of ~$30 billion in FY2015, our 160,000+ employees serve customers in over 100 countries, helping them to manage their energy and process in ways that are safe, reliable, efficient and sustainable.From the simplest of switches to complex operational systems, our technology, software and services improve the way our customers manage and automate their operations.Our connected technologies reshape industries, transform cities and enrich lives.At Schneider Electric, we call this Life Is On.www.schneider-electric.com