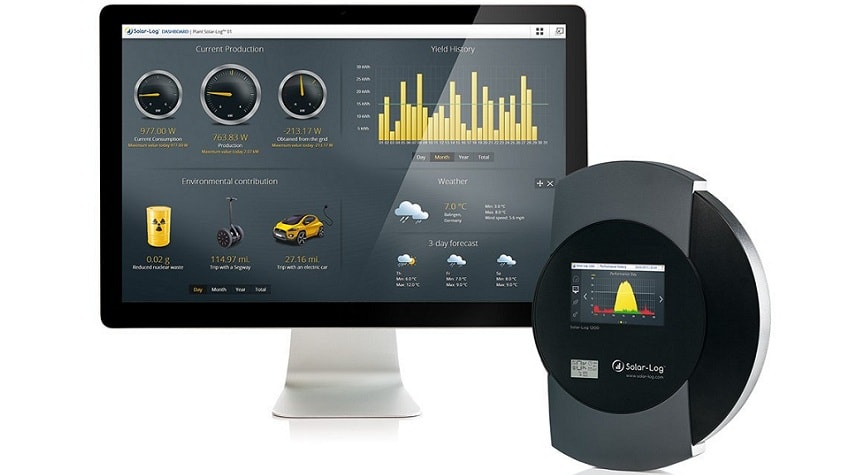 Malfunctionswith PV plants are not immediately recognized, which always leads to high yield losses.However, with professional monitoring this problem can mostly be avoided.
With the Solar-Log™ product range, Solare Datensysteme GmbH is the leading expert in the area of monitoring. An important goal of SDS, together with customers (especially EPC, installers and project engineers), is to quickly detect malfunctions to insure that PV plant operators reach themaximumyield. 
New international standards
The Solar-Log™ is setting new international standards when it comes to monitoring photovoltaic plants and managing appliance and power consumption. Perfect and precise monitoring provides the basis for flawless operation. 
                                             Models of the Solar-Log™ Series


Compatibility with numerous inverter providers
Solar-Log™ is compatible with more than 100 inverter providers.This has been accomplished by integrating the providers protocol into Solar-Log™. This integration guarantees installers very simple operations so that they only need to become familiar with a single monitoring system. They are then free to provide customersany inverter that best match the needs of the plant operators. The PV system can be perfectly aligned to the communication with the installed monitoring system. 
Support and security
The Solar-Log™ monitoring system from SDS and a corresponding service and maintenance contact have proven themselves as a reliable and comfortable solution for plant operators. In addition to the cutting-edge technology required for monitoring PV plants, reliable partners are ready to provide their services. This is primarily achieved with the help of the Solar-Log™ WEB-Portal by constantly monitoring the plant. When problems occur, a PV specialist can immediately arrange service calls or perform changes remotely. As a result, the maximum yield is assured.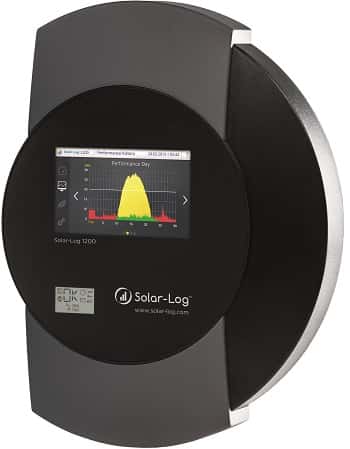 Based on a study with a focus on the question: "Which losses occur with PV plants when various components fail," SDS could verify the advantages of installing a professional monitoring system. 
An example from the study: Partial failure of one or several inverters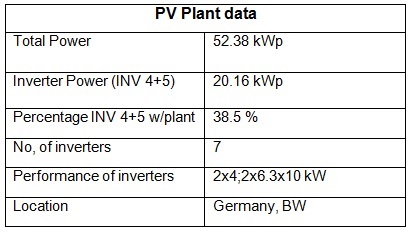 Two of the seven inverters were not working for 31 days in August 2015.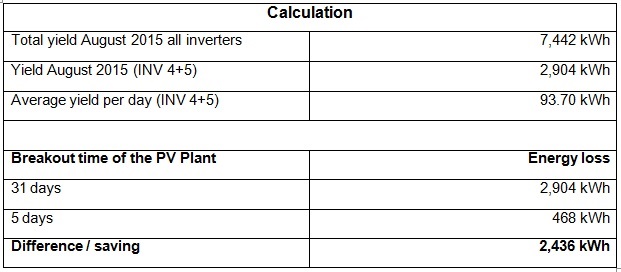 The plant owner had a loss of 2,904 kWh since two of the plant's inverters were offline for 31 days and the failure was not immediately detected, reducing the actual PV production greatly.
With the professional Solar-Log™ monitoring system,failures like this can be detected instantly. Within about five days, the installer can fix the failures. In this case, the loss would have then only been 468 kWh, preventing a loss of2,436 kWh.
This example shows, that an investment in a Solar-Log™ Energy Management System is worthwhile in any case. 
Fit for the future- With the new Solar-Log WEB Enerest™ Portal
The Solar-Log WEB Enerest™ portal is available in three different service levels and price classes to respond even more specifically to the differing needs of individual customer groups. Solar-Log WEB Enerest™ M, the free basic version, offers reliable analysis tools. It is designed for customers who would like to transpose of their plant monitoring and management themselves. A new option allows installers to offer their customers the free M version, hosted from the installer's own website.
The basic version provides concise presentation of PV yields, consumption, performance comparison of individual inverters and MPP tracker, fault messages and yield overviews via e-mail.
The Solar-Log WEB Enerest™ L version goes a step further with its features and is designed to handle any special plant and portal operator requirements. It is also intended for technically adept plant owners who would like to monitor their plants themselves. One feature, for example, is simple dashboard visualization of PV yields and the energy balances. In addition to the M version, it is possible to visualize the x% reductions – and the power management reductions and a concise yield overview of several plants allow for reference plant comparisons.
Several PV plants can be centrally monitored with the XL version. This allows installers and service providers to offer their plant customers an attractive service package. With the premium version, the monitored plants and error messages are centrally managed and evaluated by professionals. A custom design of the portal operator can also be applied to the platform. The portal allows the portal operator to remotely configure the Solar-Log™ devices. The portal allows plant owners to have around-the-clock access to the yield and plant information. Automated reports, weather data comparisons and the option to combine several plants with one account are just some of the comprehensive functions that the Solar-Log WEB Enerest™ XL has to offer.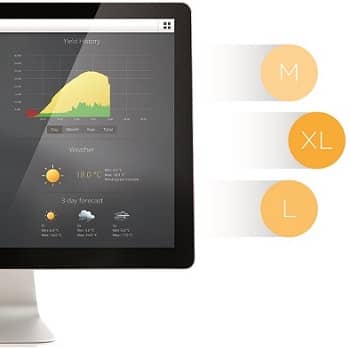 Professional monitoring assistance – with Solar-Log™ WEB-4U
With the Solar-Log™ WEB-4U, Solare Datensysteme GmbH offers additional services relating to the Solar-Log WEB Enerest™ portal. SDS will take care of monitoring the PV plants connected to your WEB portal.
With around-the-clock monitoring, errors are quickly detected and reported to the respective portal operator.
The Solar-Log™ WEB-4U makes the daily work for portal operators easier. You save valuable time and minimize costs, have peace of mind thanks to daily monitoring and can count on quick and simple fault detection.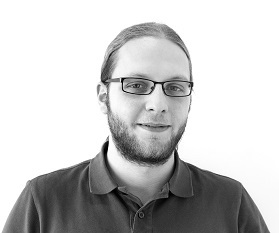 Marco Weinmann isPublic Releations-& Marketing-Managerat Solare Datensysteme GmbH (SDS), manufacturer of Solar-Log™. He studied Media Management at the Media University in Stuttgart and is working since the beginningof 2016 for Solare Datensysteme GmbH.
About Solare Datensysteme GmbH
Solare Datensysteme GmbH (SDS), based in the German city of Geislingen-Binsdorf, is one of the leading companies in the areas of solar monitoring, smart energy, and feed-in management with global service for operators and installers. Since August 2015, SDS is a subsidiary of BKW AG (Bern, Switzerland) – a global company for energy and infrastructure with more than 6,000 employees.
SDS has developed and distributed their Solar-Log™ product range since 2007, currently available in 100 countries – monitoring 262,789 plants with a total output of 11.74 GWp. Solar-Log™ is compatible with 100 inverter brands, relating to 1.700 inverter models as well as lot more component manufacturers like meters, storage systems, heating elements or heat pumps. SDS solutions make an important contribution to the successful integration of renewable energy into an intelligent power grid and help to make the successful transition to clean energy a reality.
More information about SDS can be found at www.solar-log.com.
Solare Datensysteme GmbH Press Contact
Marco Weinmann
PR & Marketing
Tel.: +49 7428 9418 221
E-mail: m.weinmann@solar-log.com