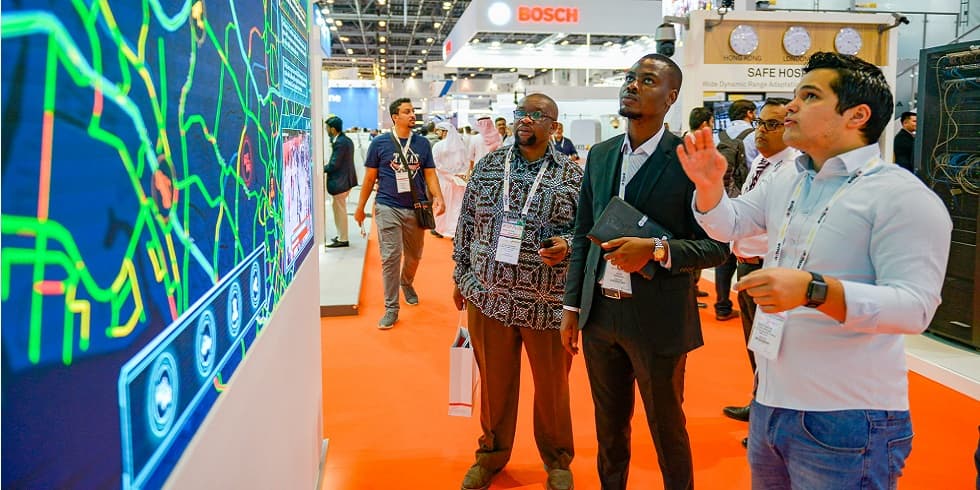 Intersec is the world's leading trade fair for security, safety, and fire protection, featuring more than 1,300 exhibitors from 54 countries, and attracting more 34,000 visitors from 128 countries.
The 22ndedition will take place from 19-21 January 2020 at the Dubai International Convention and Exhibition Centre, spanning seven show sections of Commercial Security, Fire & Rescue, Safety & Health, Homeland Security & Policing, Perimeter & Physical Security, Cyber & Information Security, and Smart Home & Building Automation.
A debut feature for 2020 is the Intersec Arena, an interactive theatre style setting that connects solution seekers with developers of game-changing innovations.  The Arena will offer insights into new technologies that address cross-sector industry specific challenges, while educating end users on the key considerations when purchasing specific product categories.
Other new features include the Intersec Government Summits, a series of roundtable discussions led by key government authorities; the Intersec Energy Industry Focus Day that analyses new approaches to safety, security and fire protection in the oil and gas industry; and a series of workshops and certification courses in the Intersec Academy. The Intersec Future Security Summit returns for its second year focusing on disruptive technologies integrating digital and physical security.
Returning highlights include include a Drones Pavilion and an indoor Drone Zone, a Safety Design in Buildings Pavilion in the Fire & Rescue section, as well as an Outdoor Demonstration Zone of the latest fire rescue applications in action.
Intersec 2020 is held under the patronage of His Highness Sheikh Mansoor bin Mohammed bin Rashid Al Maktoum, and supported by the Dubai Police, Dubai Civil Defence, the Dubai Police Academy, SIRA, and the Dubai Municipality.
More information is available at: www.intersecexpo.com
Event Name: Intersec Expo
Event Venue : Dubai World Trade Centre, United Arab Emirates
Event Date: 19 – 21 January, 2020
Event website link: Complete Event Organizer Name: www.intersecexpo.com
Communication number (with country & area code): +971 4 38 94 500
Email ID: intersecmarketing@uae.messefrankfurt.com
Social Media Link:

Facebook : https://www.facebook.com/intersecexpo
Instagram: https://www.instagram.com/intersecexpo/
Twitter: https://twitter.com/intersecexpo
Linkedin: https://www.linkedin.com/company/intersecexpo/