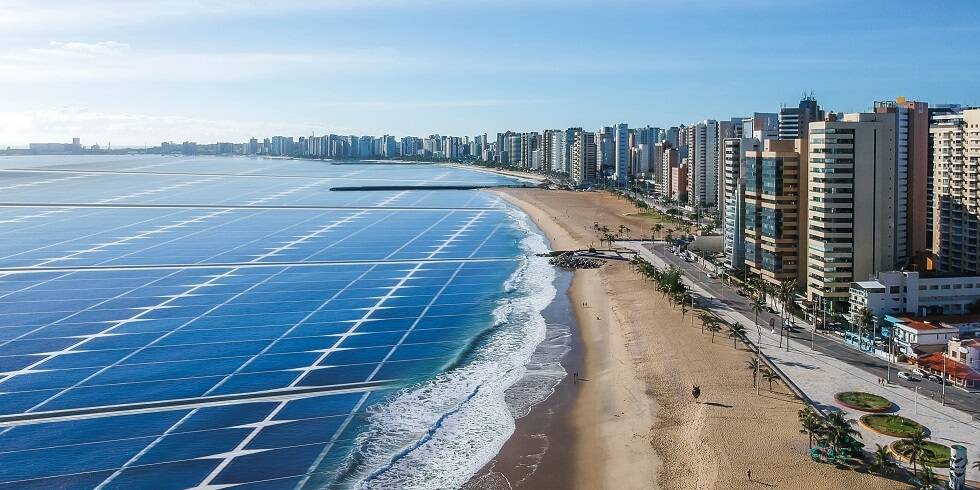 Intersolar Summit Brasil Nordeste – The PV potential of the Northeast of Brazil
The Intersolar Summit Brasil Nordeste will take place in Fortaleza, Ceará, from April 18–19, 2023.
The summit's mission is to provide in-depth education, enable high-quality networking opportunities, expand the use of PV technologies at regional and national level and strengthen the local PV industry. In 2022 the high-level conference welcomed 300+ attendees and more than 25+ top-level speakers to discuss policies, legal challenges and regulatory frameworks as well as grid-integration solutions and financing.  50 exhibitors, sponsors and partners – including international players from several branches of the PV energy production and commercial chain, presented their products and solutions to over 3,000 visitors.
For 2023 we are awaiting up to 100 exhibitors, sponsors and partners, more 350+ conference attendees and 3000 visitors. Hot topic besides solar: Green Hydrogen production in Brazil.
For more information on the Intersolar Summit Brasil Nordeste, please visit: www.intersolar-summit-brasil.com
Event Name: Intersolar Summit Brasil Nordeste 2023
Event Date: April 18 to 19, 2023
Event Venue: Centro de Eventos do Ceará, Fortaleza