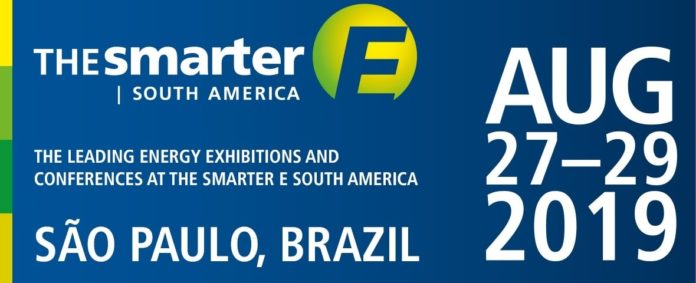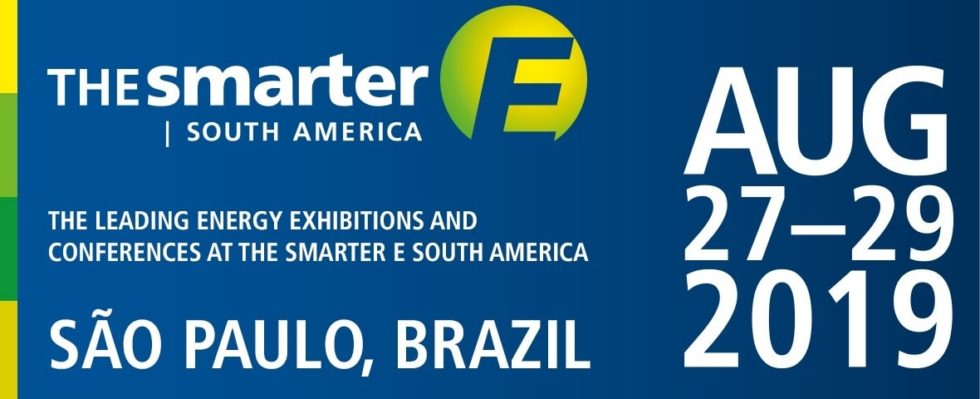 The smarter E South America: LATAM's innovation hub for the new energy world
August 27-29, 2019 | São Paulo, Brazil | Expo Center Norte
Description:
With three parallel energy exhibitions, The smarter E South America is LATAM's innovation hub for the new energy world. It takes a comprehensive approach to the topics of the energy transition by presenting cross-sector energy solutions and technologies and by highlighting the need for intelligent interaction between energy generation, storage, distribution and consumption. The smarter E South America creates opportunities to address all the key areas along the value chain, making it the most important industry platform for the energy future in South America. https://www.thesmartere.com.br/en/home.html
Intersolar South America: The Largest Exhibition and Conference for the South American Solar Industry
August 27-29, 2019 | São Paulo, Brazil | Expo Center Norte
Description:
Intersolar South America, Latin America's largest exhibition and conference for the solar industry, takes place at the Expo Center Norte in São Paulo, Brazil on August 27-29, 2019, and has a focus on the areas of photovoltaics, PV production and solar thermal technologies. At the accompanying Intersolar South America Conference, renowned experts shed light on hot topics in the industry.
In 2018 Intersolar South America welcomed more than 20,000 visitors and over 1,500 conference attendees. 260+ exhibitors showcased their products – an increase of more than 40% over the last two years.
With events spanning four continents, Intersolar is the world's leading exhibition & conference series for the solar industry. It supports global developments and creates connections to all sectors of the new energy world. Starting in 2019, Intersolar South America will be held under the umbrella of The smarter E South America for the first time.