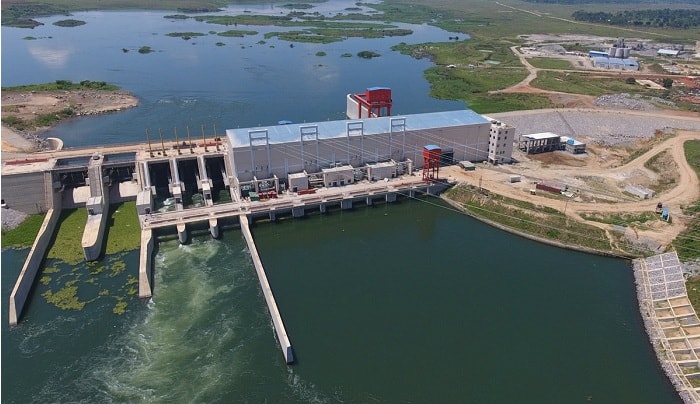 The 183.2-MW Isimba hydro project has been commissioned on the Nile River in Uganda, multiple news agencies are reporting. The project, owned by Uganda Electricity Generation Company Ltd., cost about US$567.7 million to develop.
The powerhouse, on the left river channel at the site, contains four 45.8-MW vertical Kaplan turbine-generator units. Construction work on Isimba was launched in October 2013. River impoundment was completed in November 2018.
Staff of the National Information Technology Authority toured the site in early March, and at that time UEGCL said the plant was 99% complete and had already started loading electricity to the national grid.
Companies that worked on this project include Fichtner and Norplan as contractors for the feasibility study and preparation of tender documents; Artelia EAU & Environment as owner's engineer, in association with Ugandan company KKATT Consult Limited, which took the project over in January 2018; China International Water & Electric Corporation as contractor, with the contract awarded in July 2013; SMEC International Pty. Ltd. as project management consultant; Zhefu Co. Ltd. as turbine manufacturer; Energy Infratech as supervision consultant; and Geotech Solutions performing geological investigation, drilling and rock grouting.
President Yoweri Museveni, who is reported to have inaugurated the plant, has said the country needs to increase its power distribution coverage from the current 26% to at least 80% by 2040.
Other hydroelectric plants under construction in Uganda include the 14-MW Kikagati small hydro project and 600-MW Karum