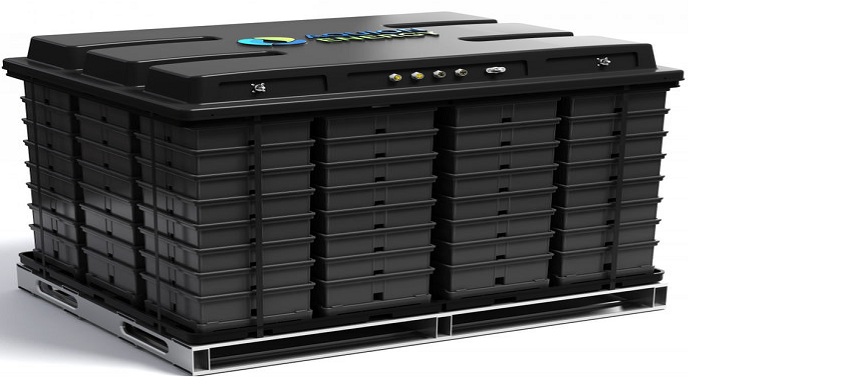 Aquion Energy, Inc, manufacturer of Aspen saltwater batteries and energy storage systems, has announced a newly installed off-grid microgrid at a nature lodge resort in Kruger National Park in South Africa.
The microgrid consists of a 55 kWh Aquion Aspen battery bank, paired with a 10 kW solar array.The solar array and Aquion's Aspen batteries provide full power for the camp, which consists of four luxury "tents," a central lounge, swimming pool, and a water pressure pump for drinking water. The batteries have been sized to comfortably support the site's loads during overcast conditions before getting assistance from a back-up diesel generator. The microgrid operates silently, enabling guests to peacefully enjoy the wildlife and beautiful landscape.
The system was designed, installed, and integrated by Solarsun Solutions (Pty) Ltd, with support from Capetown-based SolarWorld Africa (Pty) Ltd, a leading South African solar energy services company. 
Off-grid lodging facilities typically use diesel generators as their primary power source, resulting in air and noise pollution. A solar and energy storage microgrid enables the switch to a quiet and clean energy system. Aquion's Aspen batteries offer clean, sustainable, and long-lasting energy storage that enables remote resorts to maximize their use of renewables and minimize their reliance on diesel generators. Aspen batteries have a unique and environmentally friendly electrochemical design, and are the first and only batteries in the world to be Cradle to Cradle Certified™.
Kruger solar array connected to Aspen batteriesKruger Aspen battery roomThe 55 kWh Aspen battery system stores solar energy and discharges it on demand.
Kruger National Park is one of the largest game reserves in Africa. It covers an area of nearly 20,000 square kilometers (7,523 square miles) in northeastern South Africa. Areas of the park were first protected by the government of the South African Republic in 1898, and it became the country's first national park in 1926.
The energy storage system at Kruger National Park follows Aquion's first installation in Africa, at the Loisaba wildlife conservancy in Kenya:loisaba conservancy project
About Aquion Energy
Aquion Energy is the manufacturer of proprietary Aqueous Hybrid Ion (AHI™) batteries and battery systems for long-duration stationary energy storage applications. Aquion's Aspen line of batteries are optimized for daily deep cycling for residential solar, green architecture, off-grid and microgrid, energy management, and grid-scale applications. Aquion's high-performance, safe, sustainable and cost-effective batteries deliver reliability and value for customers. The company's battery systems provide flexible, modular energy storage that enables broad adoption of renewable energy technologies such as wind and solar, reduced reliance on fossil fuels, and optimization of existing grid-tied generation assets. For more information, visit www.aquionenergy.com
Media Contacts:
Courtney Scott
Trevi Communications for Aquion Energy
Tel. +1 978 750 0333
courtney@trevicomm.com