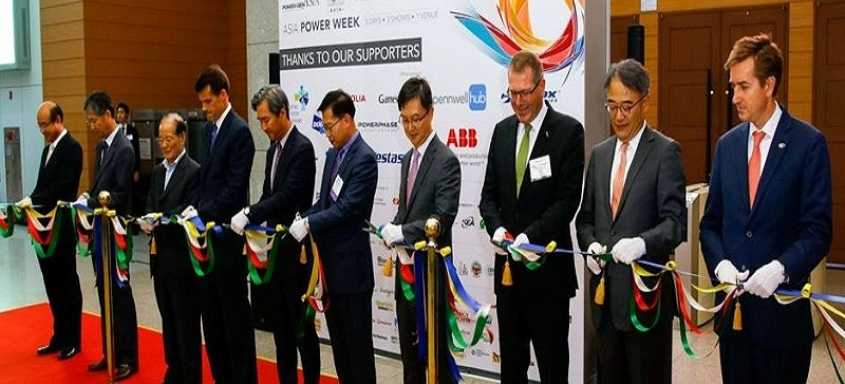 Asia Power Week Conference and Exhibition, comprising of POWER-GEN Asia, Renewable Energy World Asia and the POWER-GEN Asia Financial Forum, took place on 20-22 September 2016 at KINTEX, Gyeonggi-do and attracted an event attendance record of over 8,300 industry professionals from more than 75 countries worldwide, a clear indication that Asia continues to attract the attention of the international power generation industry players.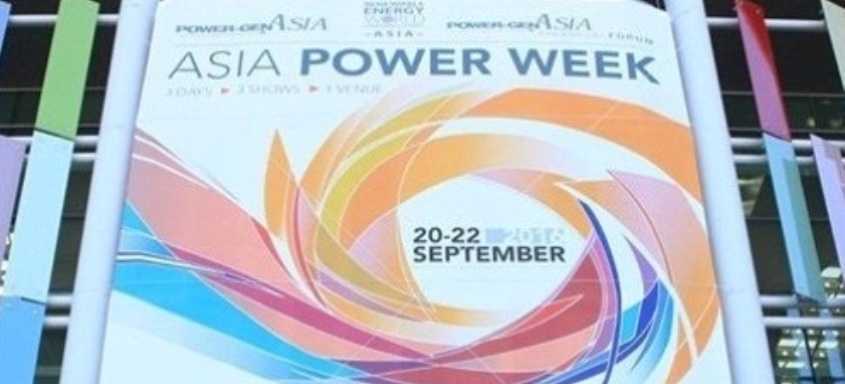 Organised by global event experts PennWell Corporation, the event was held under the patronage of the Ministry of Trade, Industry and Energy (MOTIE), and hosted by the Korea Electric Power Corporation (KEPCO). In addition, the event was officially supported by KOWEPO, EWP, KOEN, KOMIPO, KOSPO and KHNP, as well as the Korean Tourism Organization (KTO), Gyeonggi-do Tourism Organization (GTO), Goyang City, KEA, KNREA, KWEIA, EGAT and EGCO.
The official launch of Asia Power Week 2016 took place at the Opening Keynote session, enjoyed by more than 500 attendees. Speeches and presentations were provided by Mr Woo Taehee, Second Vice-Minister of Trade, Industry and Energy (MOTIE); Mr Park Heung-Gweon, EVP & CEO, Turbine/Generator Business Group, Doosan Heavy Industries; Mr Steve Bolze, President & CEO, GE Power; and Mr Willi Meixner, CEO, Power and Gas Division, Siemens AG.
During the Keynote, Mr. Woo Taehee, Second Vice-Minister of Trade, Industry and Energy (MOTIE), recognised that the global energy market is undergoing rapid change. Traditional power business models cannot maintain its competitiveness. In his opening address he said "South Korea has target to cut its greenhouse gas emissions by 37% by 2030." Adding that "Energy storage, wind and solar have a place in the Korean energy mix."
The Opening Keynote was swiftly followed by the Official Ribbon Cutting Ceremony to open the Asia Power Week 2016 Exhibition, where our Keynote Speakers were joined by Mr. Kim Dong-Sop, Executive Vice President of Korea Western Power Co. (KOWEPO); Mr. Kwak Ki-Young, Chairman of the Korea Electrical Manufacturers' Cooperative (K-Biz); Prof. Kim Heejip, Co-Chairman, Energy New Industry Committee, MOTIE & Visiting Professor, Seoul National University; Dr. Lee Rimtaig, Chairman, Korean Wind Energy Industry Association (KWEIA), Mr. Park Joong Gil, Executive Director, Korea Electric Association (KEA); Mr. Thomas Lehmann, Ambassador, Royal Danish Embassy in Seoul; and Mr. Chin-Chan Lee, 1st Deputy Mayor of Goyang City, who also provided a welcome address.
The three‐day event included a world‐class exhibition hall boasting over 250+ of the industry's leading players from Asia and around the world. This platform offered a vital business and networking opportunity, as well as the ability to view the latest industry technologies and developmental advancements.
The concurrent seven‐track conference program featured more than 50 sessions and over 130+ international experts presenting the most important topics in the power generation industry, focusing on strategic and technical power issues and challenges, the continued growth of the renewable and alternative energy sectors, and the financial marketplace within power generation.
The Joint Plenary Panel Discussion, 'EPC and Equipment Procurement in Asia: Unpacking the Key Trends' took place on the afternoon of Wednesday 21 September where senior representatives from EPC and equipment supply companies from within the region and beyond shared their views on the biggest issues facing them and revealed the key trends which are driving their business decisions. Asia Power Week 2016 concluded with the Best Paper Awards which were won by representatives from Wood Mackenzie, Emirates Global Aluminium, Amec Foster Wheeler, Mott MacDonald and HoustonKemp Economists.
Asia Power Week Event Director, Dr. Heather Johnstone remarked "PennWell are proud to have brought Asia Power Week to Korea, and outside of the ASEAN region for first time in over a decade. We are additionally pleased to have brought an extensive international audience to the country, having achieved an event record attendance, which is an outstanding accomplishment. We would like to thank all of our attendees, exhibitors, sponsors and supporters for helping us make Asia Power Week 2016 such a success, and also to acknowledge the greatly hospitable welcome we have received from the whole of Korea".
The next Asia Power Week will be taking place in Bangkok in Thailand on 19-21 September 2017.
PennWell Corporation will celebrate 25 years as the leading force in delivering a platform to meet, share, inform and learn about the latest advances in thinking and in technology for the Asian power industry.
PennWell Corporation
Lee Catania, Senior Marketing Manage
T: +44 (0) 1992 656 647
E: leec@pennwell.com
About PennWell Corporation
Since 1910, PennWell Corporation has been known as a highly diversified, business-to-business media company providing authoritative print and online publications, conferences and exhibitions, research, databases, online exchanges and information products to strategic global markets. PennWell was a pioneer in the emerging oil industry with Oil & Gas Journal magazine, founded in 1902. Today PennWell publishes 45 business-to-business magazines and newsletters, conducts over 60 conferences and exhibitions on six continents, and has an extensive offering of books, maps, directories and database services.