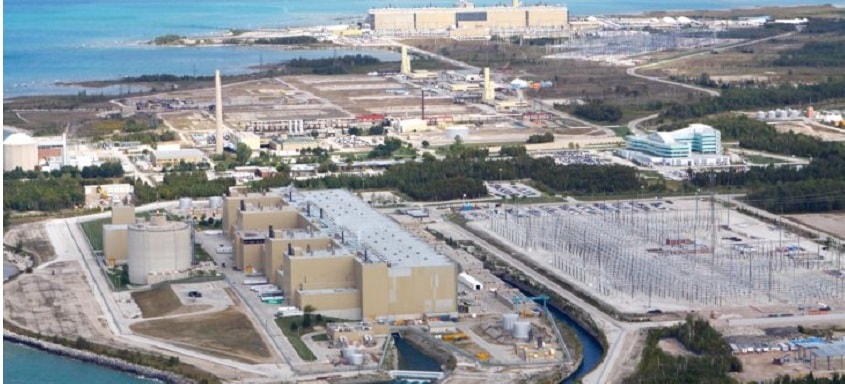 SNC-Lavalin and its joint venture partner Eclipse Automation Inc have been awarded a CAD33 million (USD25 million) contract to produce tools to support Bruce Power's fuel channel and feeder replacement project.
The specialised tools necessary for installing and inspecting calandria tubes and fuel channels in Candu reactors were designed and prototype-tested by SNC-Lavalin and Eclipse under an earlier agreement.
Manufacturing of the tools will take place at SNC-Lavalin's Sheridan Park campus in Mississauga, Ontario, and at Eclipse's manufacturing facility in Cambridge, Ontario. The tools are scheduled to be delivered by September 2019.
The production tools will be operated by Shoreline Power Group – a consortium of Aecon, AECOM and SNC-Lavalin – supporting Bruce Power's Life Extension Programme.
In December 2015, Bruce Power and Ontario's Independent Electricity System Operator agreed to secure 6300 MWe of electrical capacity at the Bruce site, necessitating that six reactors there be refurbished – a major undertaking that gives a Candu reactor an additional 30-35 years of operational life.
BWXT Canada Ltd is to design and manufacture 32 steam generators needed for the refurbishment programme at a price of CDN400-500 million. The first eight will be delivered in 2020, when the programme begins with work on unit 6.
Major component replacements are to be carried out at Bruce units 3-8 as part of Bruce Power's Life Extension Programme, which will enable the Bruce A and B nuclear power plants to operate until 2064. Units 1 and 2 at Bruce A have already been refurbished.
In June, Bruce Power awarded a CAD475 million contract for the retubing of Bruce 6 to the Shoreline Power. The scope of work covered by the contract includes planning and carrying out the removal and replacement of calandria tubes, pressure tubes and feeders for Bruce unit 6. The joint venture also signed a Preferred Supplier Agreement under which it could be awarded similar contracts for five further Bruce units.
"SNC-Lavalin continues Canada's storied Candu nuclear legacy through our production tooling design and delivery capabilities," said Sandy Taylor, president of Nuclear at SNC-Lavalin. "Our important and collaborative work with Bruce Power and Eclipse Automation exemplifies Canada's nuclear advantage. The clean energy sector maintains many highly skilled jobs required to support and service Candu reactors at home and abroad while contributing long-term to the Canadian economy, from cities to small towns."
John Soini, Executive Vice President of Finance and Commercial Services at Bruce Power, said: "By extending the life of the site to 2064, Bruce Power will create and sustain 22,000 jobs annually, across the province, while also delivering 30% of Ontario's electricity at 30% less than the average cost to generate residential power."
He added, "We can only continue to do this by making strategic partnerships with suppliers like SNC-Lavalin and Eclipse Automation as they have demonstrated the experience, commitment and dedication to safety, quality, productivity and innovation."