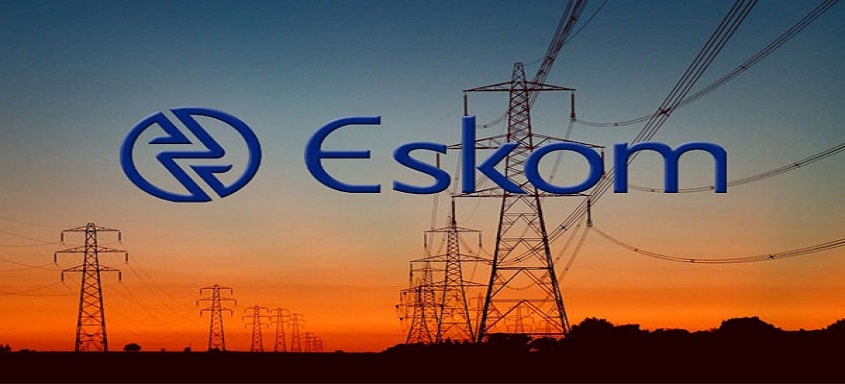 Claims that Eskom CEO Brian Molefe and the power utility's board chair dr. Ben Ngubane pressurised a minister to help the Guptas take over the Glencore coal mine was dismissed as "preposterous" on Tuesday.
Ngubane who addressed the African Utility conference in Cape Town rubbished former mineral resources minister adv. Ngoako Ramatlhodi's claims during an impromptu media briefing after his address.
"My office told me the minister claims that we forced him – he claims something that is impossible. We cannot tell a minister what to do, we take orders from ministers. We ask for help," Ngubane said. "For a minister to now claim that we actually made him take a decision about something is preposterous."
Ngubane had to field questions from media on the side-lines of the conference in Molefe's absence.
Molefe was scheduled to deliver the keynote address but cancelled – a move that threatened to overshadow the opening of the conference. It would have been Molefe's first public appearance since he was reinstated as Eskom chief after a short stint as ANC MP.
When asked whether Molefe may possibly be embarrassed given the backlash over the board's decision to reinstate him, Ngubane dismissed it jokingly.
"Molefe was going to be here but was called to parliament. No, No, Molefi embarrassed? He can feel hurt about things yes, but definitely not scared for meeting."
Ngubane also shrugged off calls by the ANC for the Eskom board to be dissolved. He made it clear the board serves at the behest of those who appoint it.
"That is an opinion. We are here to serve at government's pleasure. We made a difference. I am proud of the difference we made. We saved the country from blackouts."
He also defended Molefe's reinstatement despite the backlash it evoked saying Molefe should get credit for saving the country from blackouts.
On his reinstatement he said: "It is going to be for the good. He is going to carry on where he stopped – making electricity affordable for our people."
Ngubane explained Eskom's objective is still to lower the cost of electricity in the country by paying back the government guarantees and creating significant cost savings.
"We are going to move forward."
Ngubane in his formal address told delegates this an opportune time to invest in the region in ways that ensure mutual benefits.
Deputy Minister of state enterprises Ben Martins also addressed delegates on behalf of government and agreed by stressing the importance of regional collaboration as key to securing energy supply and minimising costs.
According to Martins regional integration in a mutually beneficial manner however remains a challenge but told delegates Eskom is committed to creating capacity building for achieving long term reliability Africa's electricity masterplan.
Martins also warned the energy deficit in Africa is alarming – costing African economies between 2% and 4% of annual GDP.
He welcomed the conference as important at a time when Africa is facing mounting challenges in terms of access to modern energy sources as a prerequisite for economic development.
"Without efficient clean energy and adequate water supply efforts to engage in productive commercial activities to improve quality of life is greatly undermined."
Martins assured delegates of the South African governments and other stakeholders' commitment to work with them to find solutions to developing challenges.
"It is only through collaboration and working together that we can ensure prosperity for citizens of our country."
Both Ngubane and Martins steered clear of any comments on the status of South Africa's nuclear plans. Later this week however the focus will shift to nuclear power in Africa as well as ways to deal with water scarcity as is currently the case in Cape Town.
Over 7000 decision makers from over 80 countries are attending the three day conference where the latest developments, challenges and opportunities in the power and water sectors will be under the spotlight.
Over 300 experts will over three days discuss innovative solutions to the continent's energy and water challenges and the exciting opportunities for utilities and industry players.
The conference ends Thursday.
Written by: Alicestine October
Issued by African Utility Week:
Senior communications manager: Annemarie Roodbol
Telephone:  +27 21 700 3558
Mobile:  +27 82 562 7844
Email:  annemarie.roodbol@spintelligent.com
Website: http://www.african-utility-week.com