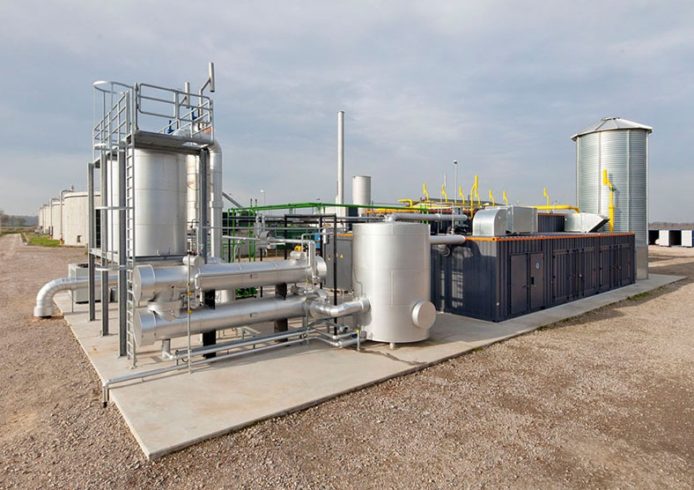 The Pressure Swing Adsorption (PSA) technology is recognized for decades as an effective and feasible process for gas upgrading in different large scale industrial applications.
The German company ETW Energietechnik GmbH located in the city of Moers successfully improved and optimized this technology for the biogas upgrading process.
The new Biogas upgrading technology was developed by a team of adsorption specialists with many years of experience in the chemical industry, highly qualified plant builders and mechanical engineers. That's how the SmartCycle PSA was born. The Biogas upgrading system developed by ETW is designed to grant very long equipment lifetimes.
The SmartCycle PSA stands out with an extremely low energy consumption of 0.14 KWh/Nm3 – an enormous step in innovation with large economic benefits. Only the optimized pressure swing process made it possible to use an innovative dry, low maintenance compressor technology with a very high availability.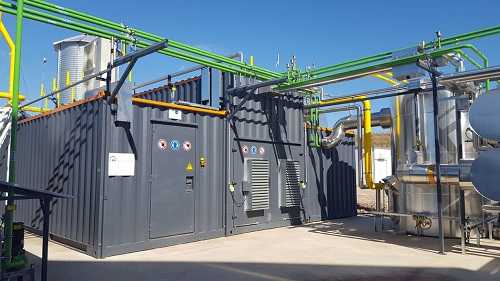 The Biomethane plant designed by ETW can automatically adjusts the pressure swing cycles to a varying inlet gas quality and volume flow. That enables total control of the operator over the outlet gas purity (over 99%) or the desired heating value. Especially operators of Waste or sewage plants which deal with always changing biogas qualities and flows, or those who want to shift spontaneously between the electricity and/or RNG markets to maximize income, profit from the clever designed process control system.
That's why the operation of the SmartCycle PSA is considered extremely simple and effortless. In addition, no other consumables than electricity are demanded, resulting in extremely low operating costs in any operational situation.
ETW built four large-scale SmartCycle PSA plants with an documented overall onstream time of more than 80,000 hours and 99 percent availability.Interested operators can check out the performance of the plants in different Biomethane production sites across Germany. ETW will present the innovative Biogas upgrading technology at the Energy Decentral Fair from 15th to 18th November in Hannover, Stand Nr. 24-A3.
About ETW Energietechnik GmbH
ETW Energietechnik GmbH has been developing and producing energyplants in Moers, Germany, since 1997. The company's core business comprises the construction and maintenance of combined heat and power (CHP) plants in the output range of 400 to 4,600 kWel. as well as highly efficient Biogas Upgrading plants that produce pure Biomethane out of raw Biogas using a high-end PSA technology.
The company is a one-stop provider: From the transfer of biogas to the feed- in of power into the grid and the provision of heat, ETW also takes care of the construction, commissioning, and maintenance of CHP and Biogas Upgrading plants.
The clientele of ETW Energietechnik GmbH includes large energy suppliers, agricultural plants, municipalities, and industrial businesses of various types and sizes, all of which attach importance to eco-friendly, economic energy generation.
One of the strategic highlights is the implementation of economic, sustainable plant concepts that are planned individually and adapted to the respective requirements. A qualified service team ensures operational reliability and maximum availability of the plants.The medium sized, family owned enterprise employs a staff of 80 and is managed by its founder Helmut Weiss and his two sons Marco and Carsten. 
Contact: Dr. Oliver Jende
Sales Management
Phone.: +49 2841 9990 203
mobile: +49 173 418 6052
E-Mail: jende@etw-energie.de
ETW Energietechnik GmbH
Ferdinand-Zeppelin-Straße 19
D – 47445 Moers
Germany