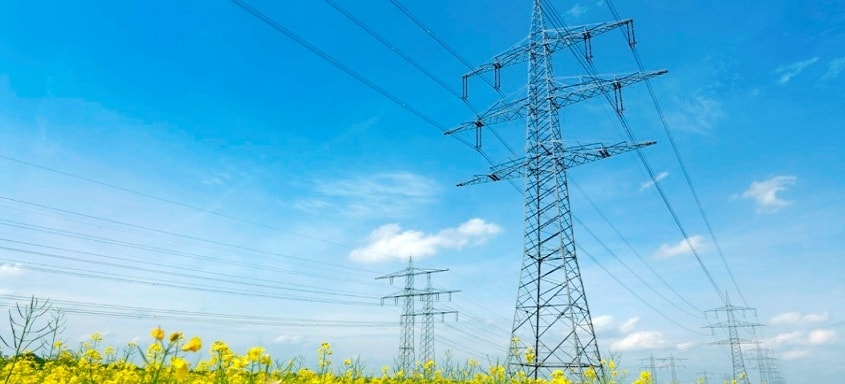 FirstEnergy Corp. recently energized a new 69-kilovolt (kV) transmission line and upgraded two local electric substations to reinforce the power grid and enhance service reliability for electric customers in Huron County, Ohio, and the surrounding area.
The $20 million project strengthens the local electric system and helps boost the performance of five key transmission lines serving Ohio Edison customers.  It also provides a secondary feed for nearly 5,000 Firelands Electric Cooperative customers served through FirstEnergy's transmission system.  The two-way feed helps isolate and shorten the duration of power outages and also provides more flexibility for scheduled system maintenance.
The line route extends about 12 miles between existing substations in Norwalk, Ohio, and North Fairfield, Ohio, passing through Ridgefield, Peru, Greenfield and Fairfield townships.  The new line follows existing roads for about nine miles before it connects with an existing transmission line that was rebuilt with new wooden poles capable of carrying both the existing wires and the new transmission line. 
FirstEnergy also installed remote control switching devices on the line to assess operational conditions more quickly, helping to reduce the length and frequency of power outages.  The substations at each end of the line were expanded on company-owned property to accommodate advanced equipment designed to remotely isolate power outages as well as maintain proper voltage on the system.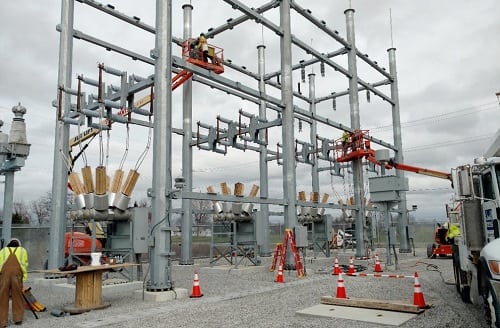 "The transmission system is the backbone of our electric grid and we're committed to strengthening this vital link between our power sources and our communities," said Kevin Sestak, vice president, Operations, Ohio Edison.  "The project delivers enhanced service reliability for Huron County homes and businesses and gives our crews greater flexibility to restore outages on the transmission system faster."
The project is part of Energizing the Future, a multi-year investment initiative aimed at upgrading FirstEnergy's transmission facilities with advanced equipment and technologies that will reinforce the power grid and help reduce the frequency and duration of customer outages.  Since 2014, FirstEnergy has upgraded or replaced existing transmission lines, incorporated new, smart technology into the grid, and outfitted dozens of substations with new equipment and enhanced security features.  These upgrades are producing reliability improvements across the company's transmission system. FirstEnergy will continue these investments through 2021, with planned spending of $4.2 to $5.8 billion over the next five years.
FirstEnergy is dedicated to safety, reliability and operational excellence.  Its 10 electric distribution companies form one of the nation's largest investor-owned electric systems, serving customers in Ohio, Pennsylvania, New Jersey, West Virginia, Maryland and New York.  The company's transmission subsidiaries operate more than 24,000 miles of transmission lines that connect the Midwest and Mid-Atlantic regions.  Follow FirstEnergy on Twitter @FirstEnergyCorp or online at www.firstenergycorp.com