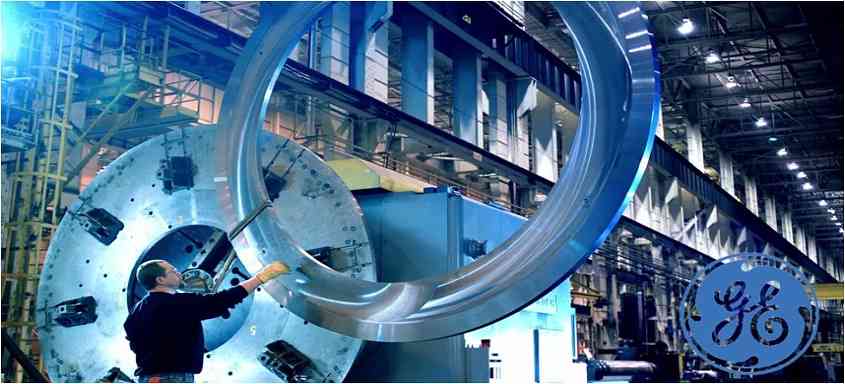 GE announced that it has secured more than $1.4 billion in orders from Iraq's Ministry of Electricity to set up power plants as well as provide technology upgrades and maintenance services.
The announcement further strengthens GE's collaborations in Iraq to support the country's power infrastructure and meet the growing need for electricity.GE signed agreements that will add over two gigawatts (GW) of power and secure the delivery of ~1.75 GW of existing power to the national grid:
GE will set up the Samawa and Dhi Qar Power Plants, adding 1,500 megawatts (MW) to the grid. In the first phase of the project, GE will install four 9E gas turbines in simple cycle at each site by 2018. The second phase will entail the combined cycle conversion of the 9E units. GE is also supplying advanced heat recovery steam generators (HRSG) and steam turbine technology as well as serving as the engineering, procurement and construction (EPC) contractor for the projects.
Under Phase II of the Power Up Plan ,a plan with the Iraqi Ministry of Electricity (MoE) for critical electricity generation and maintenance projects throughout the country – GE will add over 580 megawatts (MW) to the national grid through upgrade and rehabilitation works at four power plants.
Additionally, under Power Up Plan Phase II, GE will sustain ~1.75 GW of existing power generation through the maintenance of 9E gas turbines across six different power plants in Iraq. The activities will help enhance the reliability and efficiency of Iraq's installed base.
GE has also been working with regional and international institutions to facilitate financing to help the Government of Iraq execute these and other projects. Since 2016, GE has helped the country secure $2 billion in financing for projects in the energy sector leveraging its global sourcing capabilities coupled with its strong relationships with lenders.
Musaab al-Mudarris, official spokesman, Iraqi Ministry of Electricity, said, "Today's announcement with GE is another strong statement on our commitment to strengthen the nation's power infrastructure. We are focused on delivering reliable, uninterrupted and efficient electricity supply for both residential and commercial use. With demand for electricity increasing every year, a transformational approach is required that is led by new projects and technology upgrades."
"We are pleased to be working in collaboration with the Ministry of Electricity to continue to help provide power to the people of Iraq," said Steve Bolze, president & CEO of GE Power. "Using GE's expanded portfolio of technologies and solutions, this project will provide more reliable and sustainable electricity for the country to help achieve better operations and higher levels of efficiency."
Today's announcement builds on GE's successful delivery of more than 700 megawatts (MW) of additional power through existing power generation infrastructure to the national grid last year as part of the Power Up Plan's Phase I.
GE has over 40 years of presence in Iraq, and supports the country's infrastructure needs in power generation, oil & gas, water processing, aviation and healthcare, through diversified multi-business solutions and local presence. Today, over 130 GE turbines are in operation in Iraq apart from ongoing agreements to support power generation plants across the country. With three offices in Iraq – in Baghdad, Erbil and the southern oil & gas hub of Basra –  GE continues to deliver its latest technology and expertise to local customers. The company has created more than 250 employment opportunities in the country, with nearly 95 percent of them filled by Iraqis.
About GE:
GE is the world's Digital Industrial Company, transforming industry with software-defined machines and solutions that are connected, responsive and predictive. GE is organized around a global exchange of knowledge, the "GE Store," through which each business shares and accesses the same technology, markets, structure and intellect. Each invention further fuels innovation and application across our industrial sectors. With people, services, technology and scale, GE delivers better outcomes for customers by speaking the language of industry. www.ge.com
About GE Power:
GE Power is a world leader in power generation with deep domain expertise to help customers deliver electricity from a wide spectrum of fuel sources. We are transforming the electricity industry with the digital power plant, the world's largest and most efficient gas turbine, full balance of plant, upgrade and service solutions as well as our data-leveraging software. Our innovative technologies and digital offerings help make power more affordable, reliable, accessible and sustainable. www.gepower.com.