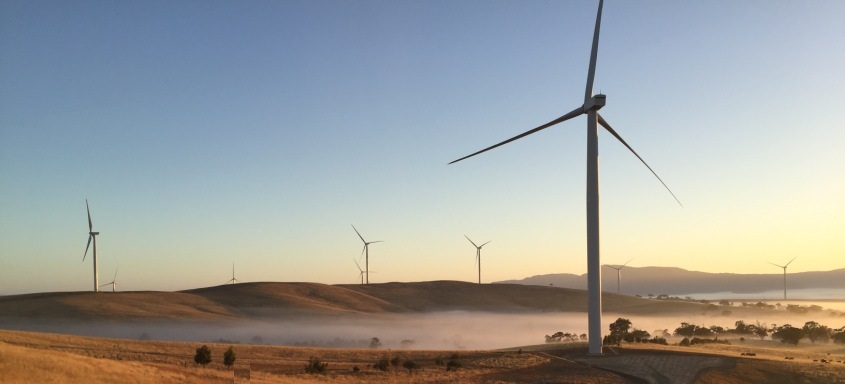 GE Renewable Energy announced an agreement with Shimizu Corporation to supply 22 units of GE's 3.2-103 wind turbines, for the Akita Katagami wind farm in the Akita prefecture in northern Japan.
A Special Purpose Company (SPC) made up of Venti Japan, Mitsubishi Power Corp and C-Tech will operate the wind farm once it is commissioned. The project will provide 66 MW of power, enough to power the equivalent of 40,000 homes in Japan. The deal also includes a 15-year service agreement for the wind farm, and GE will establish a satellite facility for service and maintenance in Akita.
The Akita Katagami wind farm will have the country's largest installation in terms of wind farm capacity of GE's 3.2*-103 turbines, which were designed for Japan's unique wind conditions and terrain. The turbines, which will be the largest class of wind turbines in Japan, feature strengthened drive trains, upgraded electrical systems, advanced lighting protection, and reinforced towers and blades. Japan has a strong demand for cost-competitive renewable energy, and the wind power produced from these turbines will generate power at a lower cost rather than previous models currently used in the region.
"We are delighted to launch our 3.2-103 turbine in Japan for the Akita Katagami Wind Farm, and help the Akita prefecture move closer to their renewable energy goals," said Pete McCabe, President & CEO of GE's Onshore Wind Business. "By committing to provide the residents of Akita with affordable, reliable and sustainable wind power generation, and building a new, local service and maintenance facility, we will also help to bring jobs to the region."
"GE Renewable Energy is a leading wind turbine manufacturer and long term service and maintenance provider," said Hiroyuki Sato, President Akita-Katagami Wind Farm LLS and Venti Japan Inc. and Akita Katagami. "GE's expertise in global wind market would be valuable for Venti as we are working for indispensable projects one after another to further establish more competitive wind power business in Japan"
GE is establishing itself as an important provider of wind turbines in Japan with more than 400 turbines installed and under construction in the country to date. Construction of the Akita Katagami Wind Farm has begun in April 2017, and commercial operation will begin in May 2020. The service and maintenance agreement also includes digital solution proposals over the course of the contract.
About GE Renewable Energy
GE Renewable Energy is a $10 billion start-up that brings together one of the broadest product and service portfolios of the renewable energy industry. Combining onshore and offshore wind, hydro and innovative technologies such as concentrated solar power and more recently turbine blades, GE Renewable Energy has installed more than 400+ gigawatts capacity globally to make the world work better and cleaner. With more than 22,000 employees present in more than 55 countries, GE Renewable Energy is backed by the resources of the world's first digital industrial company. Our goal is to demonstrate to the rest of the world that nobody should ever have to choose between affordable, reliable, and sustainable energy.Follow GE Renewable Energy on www.gerenewableenergy.com