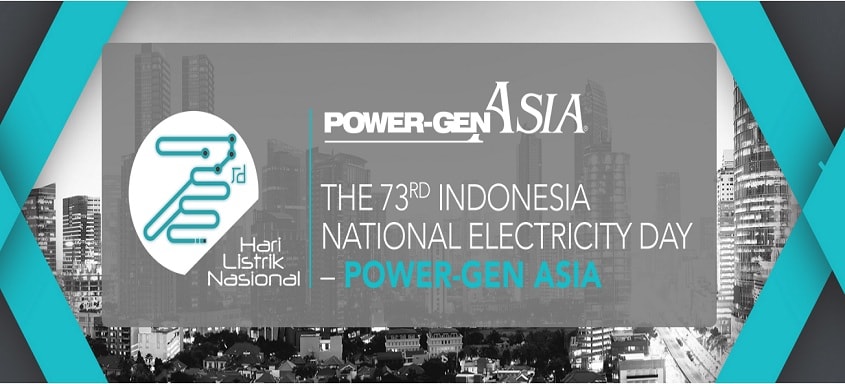 PennWell and MKI (Masyarakat Ketenagalistrikan Indonesia), the Indonesian Electrical Power Society, are proud to announce a special Cooperation Partnership that sees POWER-GEN Asia* and the highly-respected National Electricity Day coming together this year to create an exciting joint power generation event, called The 73rd Indonesia National Electricity Day – POWER-GEN Asia.
This joint event, taking place at the Indonesia Convention Exhibition in BSD City, Greater Jakarta, on 18-20 September 2018, provides all attendees with the unique opportunity to meet, engage and network with power generation professionals from Indonesia, the wider Asian region and from across the globe – an Asian power-focused event with a genuine international footprint.
For more than a quarter of a century, POWER-GEN Asia has served as a leading forum where the electric power industry can meet, share and discuss solutions for advancing Asia and particularly the ASEAN's electricity future. Attracting over 8,500+ attendees from more than 75 countries, POWER-GEN Asia covers all forms of power generation, from conventional to renewable energy and other low-carbon options.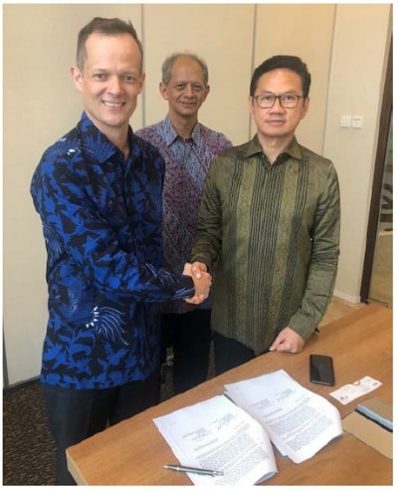 Hari Listrik Nasional or National Electricity Day, organized by MKI on behalf of the Ministry of Energy and Mineral Resources, and PT. PLN Persero, the state-owned utility, is recognized as the foremost event for key stakeholders in Indonesia's power sector, where discussions on how best to meet the challenges facing the industry and develop opportunities are held. National Electricity Day also has a central role in supporting the Government's important electricity-related objectives.
Dr. Heather Johnstone, Event Director of POWER-GEN Asia, said: "We are extremely honoured to be cooperating with such a prestigious organization as MKI, especially as this year marks the first time we have staged POWER-GEN Asia in Indonesia. By combining the strengths of these two highly-respected shows into The 73rd Indonesia National Electricity Day- POWER-GEN Asia we can offer attendees, whether from Indonesia or beyond, a truly productive three-day event."
Pak Heru Dewanto, Executive Secretary of MKI, said: "We are delighted to be working with PennWell because the focus and expertise of POWER-GEN Asia complements National Electricity Day extremely well. Further, with POWER-GEN Asia being part of the POWER-GEN family, the 73rd Indonesia National Electricity Day – POWER-GEN Asia will provide a fantastic opportunity to strengthen global connections within Indonesia, enabling us to further implement the objectives of the Government".
For further information on The 73rd Indonesia National Electricity Day – POWER-GEN Asia, please visit: www.powergenasia.com
About Masyarakat Ketenagalistrikan Indonesia (MKI)
MKI was established in 1998 as a forum for communication, coordination and consultation for all stakeholders in Indonesia's electric power sector. MKI is a non-profit organization and is actively involved in formulating opinions and ideas on how to develop and expand the electricity sector in Indonesia, at both the national and international level, to create a truly self-reliant system that is characterized by the motto "Brighter, Stronger, Affordable and Outspread". MKI members come from across the whole electricity value chain.
About PennWell Corporation
Founded in 1910 in Tulsa, Oklahoma, USA, PennWell is a highly diversified business-to-business media and conference and exhibition company that provides quality content and integrated marketing solutions for a variety of industries, including electric power generation and delivery, hydropower and renewable energy. PennWell publishes over 130 print and on-line magazines and newsletters, conducts 40 conferences and exhibitions on six continents, and has an extensive offering of books, maps, websites, research and database services. In March 2018, PennWell was acquired by Clarion Events, one of the oldest independent event organizers in the UK.