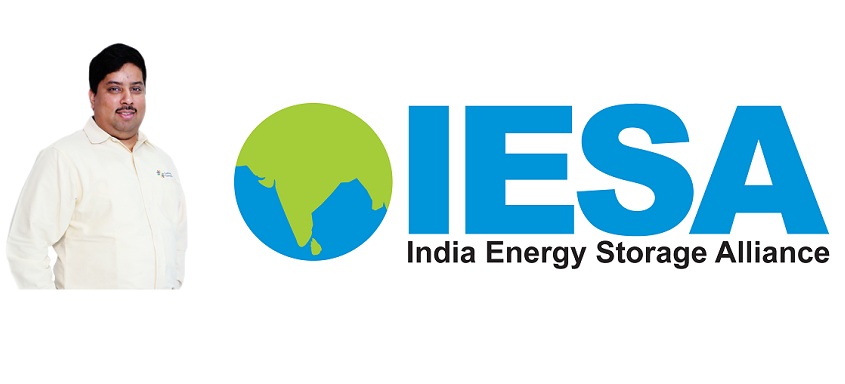 India Energy Storage Alliance (IESA), India's leading alliance on energy storage welcomes Ms. Jacqueline M. DeRosa, Member, Board of Directors, Energy storage Association USA and Mr. Mark Tinkler, Member, Board of Directors, Energy storage Canada  in its advisory board.
Dr. Satish Agnihotri (a career bureaucrat with Govt. of India) and Mr. Ravi Seethapathy (35+ year career in global Electric Utilities and Power Systems) are current advisors to the IESA.Mr. C. Robert Pedraza, EVP & Chief Strategy Officer from EnerBlu joins the Leadership Council.Recently EnerBlu joined IESA Leadership Circle (LC) comprising Customized Energy Solutions,AES, EATON, ReGen Powertech and VIONX Energy.
The Indian energy storage market has a huge opportunity in application areas like Diesel replacement for Commercial & Industrial segment, Renewable Energy integration and Grid application. IESA estimates the market to grow to over 70 GW by 2022. In this regard, many global companies are eyeing on Indian market and various Indian Conglomerates are diversifying towards Energy Storage.
Speaking on the development, Dr. Rahul Walawalkar, Executive Director, IESA, said, "IESA is progressing rapidly to promote energy storage, microgrids & electric vehicles in Indian market. We are delighted to welcome Ms. Jacqueline M. DeRosa and Mr. Mark Tinkler as our advisory members. They bring with them a rich and global experience on energy storage policy developments and I'm sure their leadership credentials and expertise will help IESA to accelerate adoption of energy storage, EVs and microgrids in India.
Our mission is to make the energy sector in India more competitive and efficient by creating awareness among various stakeholders. India is anticipated to become one of the best markets for the adoption of energy storage technologies due to several drivers like the fastest growing economy, increasing share of renewable, transmission constraints, need for providing 24*7 quality power and electric mobility mission."
Jacqueline has over 25 years of experience in the energy industry. She also worked on international energy sector restructuring matters for the USAID, and in project development for an independent power producer. Jacqueline serves as a Director for ESA, USA and is Vice President, emerging technologies at Customized Energy Solutions.
Mark worked for Ontario Hydro/Ontario Power Generation for 29 years in various technical and management positions. He has offered strategic consulting services to the energy sector regarding emerging energy options and technologies since 2005. Mark currently serves on the Board of Directors of ESC. Mark is also a Senior Consultant with Customized Energy Solutions. 
About India Energy Storage Alliance (IESA):
The India Energy Storage Alliance (IESA) was launched in 2012 to assess the market potential of Energy Storage Technologies in India, through an active dialogue and subsequent analysis among the various stakeholders to make the Indian industry and power sector aware of the tremendous need for Energy Storage in the very near future. IESA aims to make India a Global Hub for research and manufacturing of advanced energy storage technologies by 2020.
Press Contact – India Energy Storage Alliance (IESA):
Debi Prasad Das
Director- IESA
Tel- 9699719818
Email- ddash@ces-ltd.com
Swati Gantellu
Assistant Manager- IESA
Tel- 9168429492
Email- sgantellu@ces-ltd.com