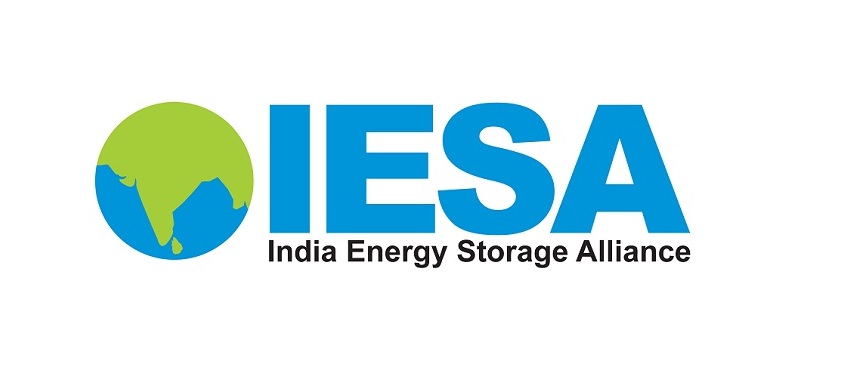 India Energy Storage Alliance (IESA), India's leading alliance on energy storage, announced start up pitch competition and innovation pavilion for Energy Storage India (ESI) 2018 during Jan 10th to 12th in New Delhi.
This is India's first start-up competition focused on energy storage, electric vehicles & charging infrastructure and micro-grids. The competition is supported by Startup India (DIPP, Govt. of India Initiative), Mumbai Angel Network, TiE-Delhi-NCR, Sangam Venture and Global Energy Storage Alliance (GESA).
ESI is the leading international conference and expo addressing the need for energy storage, micro-grids & EV solutions in India. It provides first-class networking event to drive energy storage market expansion in profitable applications – highlighting the synergies, inter-relationships and new business opportunities for transmission, distribution, customer-sited, micro-grids/campuses and e-mobility applications. ESI 2018 will also feature Innovation pavilion to showcase next- gen products and solutions from startup companies.
To enter the competition, start-up companies having annual revenue < Rs 3.25 crore ($ 0.5ml) and operations of < 5 years can submit the start-up details in 500 words by 30th December 2017. Shortlisted companies have to submit 5 slide presentation by 8th January 2018 and the top 3 winners will get complimentary IESA membership for a year.
Process of the competition
Application form submission by 30th December 2017
Shortlisted companies will be informed by 2nd January 2018
Up to 10 shortlisted companies will present their concept at the Investors Forum on 11th January 2018 at ESI2018.
Top 3 companies will receive IESA awards with cash prize and expression of interest from investors
Dr. Rahul Walawalkar, Executive Director, Indian Energy Storage Alliance (IESA) says, "We are excited to announce first of its kind startup competition for the Indian startups in energy storage space. Today, India has more startups than before and is on the cusp of transformation. Certain challenges are faced by them due to limited direction and access. With this competition, we want to bridge the gap using IESA
network and I invite the Indian entrepreneurs to take advantage of this opportunity. We are thankful to Startup India and other partners for their support to us. India is anticipated to become one of the best markets for the adoption of energy storage technologies due to several drivers like the fastest growing economy, increasing the share of renewables, transmission constraints, need for providing 24*7 quality power and electric mobility mission. IESA has set a mission to also make India a global hub for innovation and manufacturing of advanced energy storage, micro- grids sand EV technologies by 2022."
The Government of India has clearly decided to prioritize electric vehicles with a goal of having 100% Electric Vehicles (EVs) by 2030. Energy Storage is a key component of this and there are number of ways in which EV adoption could be transformative for the grid. With better tariff structures and use of right storage technologies in EVs, one could also use EVs as distributed storage and provide grid balancing services. This transformation will not only help in greening the transportation fleet by reducing diesel/petrol consumption and associated emissions but will also help in greening the grid if EVs are used for better integration of renewable resources in the grid. Many Indian automobiles companies have plans to adopt EVs.
The 5th International Conference & Expo on Energy Storage and Microgrids (www.esiexpo.in) is scheduled from January 11 – 12, 2018 along with Pre – Conference Workshops on January 10, 2018 2018 at India Habitat Centre, New Delhi, India. Shri Suresh Prabhu, Honourable Minister for Industry and Commerce will be inaugurating the conference & exhibition. Mr. RV Deshpande, Minister of Large and Medium Scale Industries and Infrastructure Development, Govt. of Karnataka (First state to release electric vehicle and energy storage policy in India) will be the keynote speaker for electric vehicle session. This year, it is poised to get 2000+ industry experts, 100+ speakers from over 25 countries and 50+ exhibitors.
For details visit: http://www.esiexpo.in/index.php/innovation
About India Energy Storage Alliance (IESA):
IESA was launched in 2012 to assess the market potential of Energy Storage Technologies in India, through an active dialogue and subsequent analysis among the various stakeholders to make the Indian industry and power sector aware of the tremendous need for Energy Storage in the very near future. It aims to make India a global hub for research and manufacturing of advanced energy storage technologies by 2022
IESA website: http://indiaesa.info/about-iesa
Press Contact – IESA:
Debi Prasad Das
Director- IESA
Tel- 9699719818
Email- ddash@ces-ltd.com
Swati Gantellu
Assistant Manager- IESA
Tel- 9168429492
Email- sgantellu@ces-ltd.com