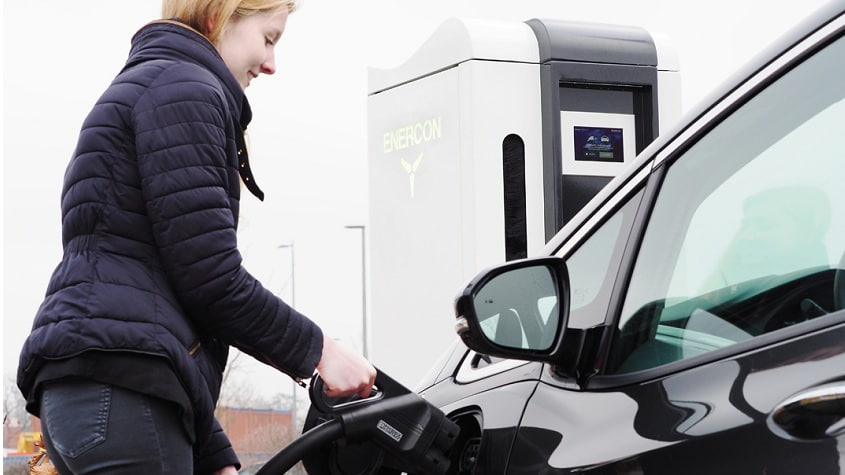 The automotive industry is in a state of flux, with electric vehicles becoming increasingly attractive to car fleet operators, companies and private individuals.
According to a study conducted by the Technical University of Munich, by 2030 the number of electric vehicles on the road in Germany alone could climb from the current figure of roughly 130,000 to approximately eight million.
However, this will only be possible if sufficient charging stations, including high-speed charging stations, are made available. The study also predicts that the number of stations in Germany could stand at around 4.7 million by 2030, including 200,000 high-speed charging stations and 2.5 million privately owned stations. This would represent a staggering amount of growth, as in September 2017 only 4,730 public stations were in operation.
The forecast is clearly encouraging for the market and opens up new untapped potential. This will be the focus of Power2Drive Europe, the international exhibition for charging infrastructure and electromobility taking place in Munich as part of The smarter E Europe. From June 20–22, 2018, exhibitors from around the world will present innovative charging solutions and technologies for use in the e-mobility sector.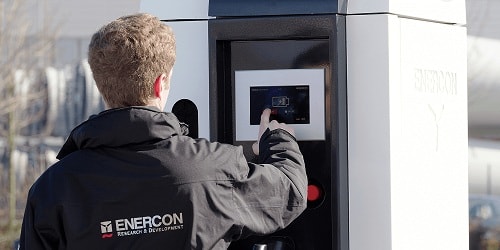 High-speed charging stations are key to the success of current and future e-mobility solutions. They make even long journeys on highways possible, thanks to their ability to charge batteries to 80% capacity in just 20 minutes. The batteries are only charged to four-fifths of their capacity because the final 20% would take much longer, since they cannot be charged with as much power at this stage.
High-speed charging stations in the spotlight
In light of this, many manufacturers are working on innovative high-power charging (HPC) solutions with power outputs as high as 350 kilowatts — around three times greater than the current 120-kilowatt power output of Tesla's Supercharger. Developers of HPC technology also have their sights set on increasing the voltage of future systems from 230 volts or 400 volts to a staggering 800 volts. This would bring numerous benefits by shortening charging times and reducing the required cable diameters and thus the weight of vehicle components.
Porsche Engineering too believes that 800-volt charging systems are essential if electric cars are to achieve a breakthrough on the market. This motivated the car manufacturer to join forces with ADS-TEC, a provider of battery and storage technology, to develop a high-speed charging system with 320 kilowatts of direct current. It has an edge length of 1.20 meters and supplies electric vehicles with voltages of between 400 and 920 volts. Porsche Engineering is exhibiting at Power2Drive Europe (booth C1.631), while its battery partner ADS-TEC can be found at the parallel exhibition ees Europe (booth B1.230).
Wind turbine manufacturer Enercon (booth C1.751) is showcasing another good example of HPC technology in the form of its new E-Charger 600 fast charging station, which enables vehicles to be charged at up to four charging points, each with a charging capacity of 350 kilowatts. The station has a modular design and can be expanded in increments of 60 kilowatts. In addition to manufacturing wind turbines, Enercon thus aims to sell its wind power via its own charging stations in the future.
Chakratec (booth C1.660), which was founded in Tel Aviv in 2013, has also developed an innovative high-power charger. Called the kinetic power booster, it works on the basis of the flywheel concept. The kinetic batteries provide a virtually unlimited number of deep charge and discharge cycles as well as high charge and discharge rates (C-rates), enabling fast performance. The kinetic power booster also has a modular design, starts at a power output of 100 kilowatts and, according to the company's own technical specifications, is scalable to multiple megawatts.
Apps — the quickest way to the charging station
In addition to apps developed by vehicle manufacturers, charging station operators and mobility providers, there are already a number of private apps available that show drivers the quickest route to the nearest charging point. For example, the Dutch company NewMotion (booth C1.658) has created an app of the same name offering a digital map that locates charging stations quickly and easily across Europe. The app, which also shows details of the availability of the stations, their charging speed and prices, has gathered information on more than 64,000 charging stations in 25 countries and is constantly updated. Data is recorded for the individual charging sessions and is made available to customers online.
Replacing copper with aluminum in electric motors for a higher range
Electric motors have been fitted with copper coils for 130 years. This is still true today, as e-mobility researchers have always focused their efforts on optimizing batteries. The disadvantage of copper, however, is that it is unable to adapt flexibly to different motor loads. Volabo (booth C1.140B) has replaced the copper coils in its 48-volt high-performance drive with aluminum rods. Since each individual rod is supplied by a dedicated power electronics unit, Volabo has been able to create the first virtual gearbox in the e-mobility sector. This means that the motor can continuously adapt to the load, making it more efficient and increasing the range by 25%.
At-home charging made easy
85% of all charging sessions take place at a private charging station located in the driver's garage or at their place of work. The Elvi wall box from Dutch manufacturer EVBox (booth C1.639) consists of a wall dock, the charging station and a cable. It is compatible with all electric cars thanks to the use of chip cards that work with any provider. The Hey EVBox app allows users to track their charging sessions, set up dynamic load management and configure the optimum time of day to charge their vehicle at home.
The Webasto Next wall box from German automotive supplier Webasto Thermo & Comfort SE (booth C1.610) is a network-enabled and smart home-ready solution that can be connected to the cellular network, LAN or wifi. Billing services can also be installed. The new globally valid ISO 15118 standard makes the charging station considerably easier to activate. Convenience is a crucial factor in the success of e-mobility, and helping users to make payments more easily is an important part of this. As soon as the connector is plugged into the charging station, the vehicle recognizes that it is going to be charged and sends its charging requirements to the station. The charging station detects the relevant agreement with the power supplier by comparing IT certificates. Once the data has been successfully retrieved, the charging session commences automatically.
KEBA AG (booth C1.410), an Austrian developer of automation solutions, has launched a third generation of wall boxes. Safety is always a crucial consideration when it comes to electricity, and the KeContact P30 also includes a DC leakage detection feature. The wall box can be connected to a central system for use in public and semi-public spaces. This enables monitoring, load management and straightforward billing. When used at home, it can optimize self-consumption by limiting the maximum amount of power consumed depending on the electricity available from an on-site solar power system, battery storage unit or heat pump.
The products and solutions described above are just a small selection of the innovations that will be presented by the renowned exhibitors at Power2Drive Europe. The exhibition will be complemented by the Power2Drive Conference taking place at ICM – Internationales Congress Center München on June 19 and 20. What innovative charging solutions exist and what payment methods have proven effective? How can business models for e-mobility be implemented successfully? Where are there currently attractive markets for electric vehicles? And finally, how can electric vehicles and renewable energies be integrated into the power grid? These are the key questions that distinguished industry experts will explore and discuss at the Conference.
Power2Drive Europe and the parallel events will take place from June 20–22, 2018 under the umbrella of The smarter E Europe at Messe München.
For more information, please visit:
www.powertodrive.de/en
www.TheSmarterE.de/en
Power2Drive Europe
Power2Drive Europe is the new exhibition for charging infrastructure and e-mobility. It reflects the opportunities and the necessity of the energy transition in the transportation sector. The focus is on traction batteries for electric vehicles as well as infrastructure solutions and technologies for clean mobility.
Power2Drive Europe offers manufacturers, suppliers, distributors and start-ups in this growing industry a professional platform to present new developments and business models.
With Power2Drive Europe and Power2Drive India, the event is kicking off in two exciting markets, emphasizing its international character.
In 2018, Power2Drive Europe will be held in parallel to ees Europe, the continent's largest exhibition for batteries and energy storage systems, which is taking place for the fifth time. The exhibition's focus on stationary energy storage solutions and technologies offers the perfect complement to the topics covered at Power2Drive Europe. Intersolar Europe, the world's leading exhibition for the solar industry and its partners, and EM-Power, the new exhibition for the intelligent use of energy in industry and buildings, will also take place at the same time. All four exhibitions are being held under the umbrella of The smarter E Europe – the innovation hub for empowering new energy solutions.
For more information on Power2Drive Europe, please visit: www.PowerToDrive.de
Power2Drive Europe is organized by Solar Promotion GmbH, Pforzheim and Freiburg Wirtschaft Touristik und Messe GmbH & Co. KG (FWTM).