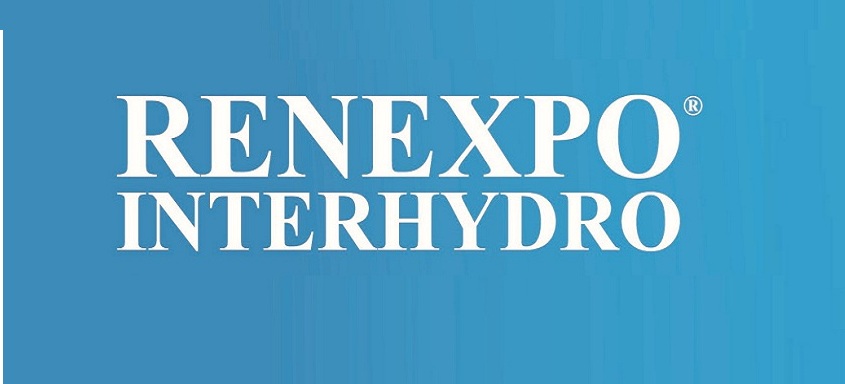 With a production of more than 342 TWh around 35.5 % of the electricity generated from renewable energy sources hydropower makes a significant contribution to achieving the EU target of 34 % of electricity generation from renewable energy sources by 2020, referring to the actual figures of VGB PowerTech e.V..
So, hydropower is not only a reliable, climate-friendly and very efficient renewable energy source, but also the frontrunner in Europe in the generation of electricity from renewable en­ergy sources, playing a promising and multifunctional role as an enabler of the energy transition.
On November 29th and 30th, RENEXPO® INTERHYDRO, Europe´s meeting point for hydropower, will focus on the general conditions and current trends in hydropower, as well as economic efficiency and ecological aspects. The trade fair and conference in Salzburg will again offer a unique platform for presentations and knowledge exchange as well the opportunity to create new contacts
At RENEXPO® INTERHYDRO conference, topics include technical innovations and current challenges in the industry as well as energy storage and water-ecological aspects, economic viability, direct marketing and e-mobility. There is also the opportunity to take part in an excursion to the hydroelectric power station Lehen.
The "3rd European Hydropower Association Meeting" as well as the "2nd Eastern European Hydropower Forum" and Western Balkan as this year´s partner region will advance the European and worldwide networking at the event.
The RENEXPO® INTERHYDRO addresses those active in the hydropower, from trade and industry, authorities and municipalities, politics and science, as well as universities and academic institutions from all over the world.
Over 125 exhibitors, 500 congress attendees, and 2,500 visitors are expected.
Further information can be found at: http://www.renexpo-hydro.eu/en/home-en/
About the REECO-Group (Hydropower):
The REECO-Group, with headquarters in Reutlingen/Germany, has established itself as one of the largest trade show  and  conference  organizers  for  hydropower  sector  in  Austria,  Germany,  Poland,  Serbia  and  Bosnia-Herzegovina.  Since its establishment in 1997, REECO has organize d over 100 trade fairs, conference, seminars and workshops for hydropower, attracting nearly 20,000 qualified attendees.