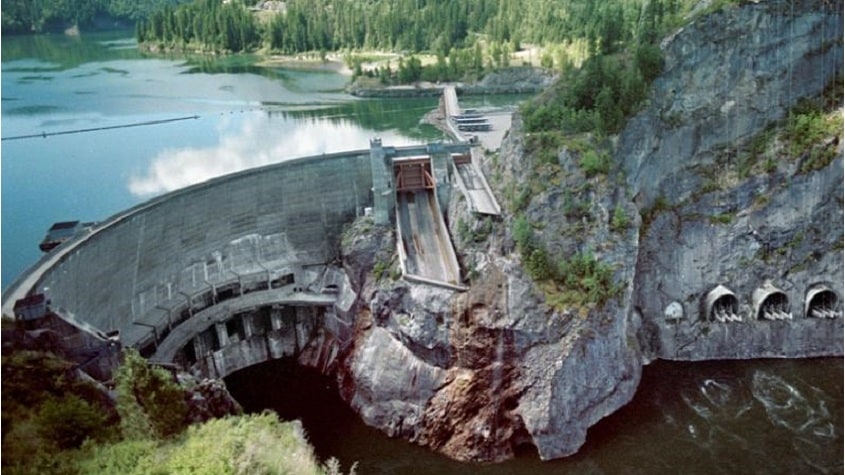 The Hydropower business of GE Renewable Energy announced during the Hydrovision conference taking place in Charlotte, NC, that it has been chosen by Seattle City Light (SCL), the seventh largest publicly owned utility in the US, to rebuild three generators in the powerhouse of the Boundary Dam.
The Boundary Dam is located on the Pend Oreille River in Northeastern Washington State and supplies up to 30 percent of SCL's annual energy needs.
The project includes refurbishment of powerhouse generators 51, 52, and 54 (3 x 145 MVA) as well as engineering and site work. The project will improve the nameplate output of the generators from 166 MVA (generators 51 and 53) and 170 MVA (generator 52) to 190 MVA, reducing power loses and enhancing grid stability. This rehabilitation will allow safe and reliable operation for the next 40 years. The project will be managed by GE Renewable Energy's teams based in Denver, CO and Brossard, Canada. Onsite work on the generators covered in this project is set to begin in July, 2019 and is scheduled to be completed by May, 2022. The GE Renewable Energy teams are already familiar with the plant for which they had previously been called to refurbish generator 53.
"Seattle City Light is pleased with the outcome of this solicitation and looks forward to a strong relationship with GE as we continue to enhance our renewable energy portfolio for our customers," said Seattle City Light Power Supply Officer Mike Haynes.
GE Renewable Energy was also selected earlier this year by the Eugene Water & Electric Board, a public utility serving the Eugene, Oregon area, to rehabilitate two 50 MW turbine-generator units on the Carmen Smith Hydroelectric Project. The work on the first unit is expected to be completed by the end of 2020 and second unit will be completed by the end of 2021.
Pierre Marx, General Manager for GE Renewable Energy's Hydro business in North America, said, "We appreciate the confidence that Seattle City Light & Eugene Water & Electric Board have shown in GE Renewable Energy. Our teams in Brossard, Canada and Denver, Colorado, are working closely with our customers to deliver the best outcomes to them. It is more important than ever to keep the US hydro fleet operating at full capacity given its critical role in maintaining stable and efficient electric service while enabling the addition of other renewable power sources like wind and solar."
According to the Department of Energy's Hydropower Vision report U.S. hydropower could grow from its current 101 gigawatts (GW) to nearly 150 GW of combined electricity generating and storage capacity by 2050. The DOE report notes that existing hydropower facilities have high value within the U.S. energy sector, providing low-cost, low-carbon, renewable energy as well as flexible grid support services.
About GE Renewable Energy
GE Renewable Energy is a $10 billion start-up that brings together one of the broadest product and service portfolios of the renewable energy industry. Combining onshore and offshore wind, hydro and innovative technologies such as concentrated solar power and more recently turbine blades, GE Renewable Energy has installed more than 400+ gigawatt capacity globally to make the world work better and cleaner. With more than 22,000 employees present in more than 55 countries, GE Renewable Energy is backed by the resources of the world's first digital industrial company. Our goal is to demonstrate to the rest of the world that nobody should ever have to choose between affordable, reliable, and sustainable energy.