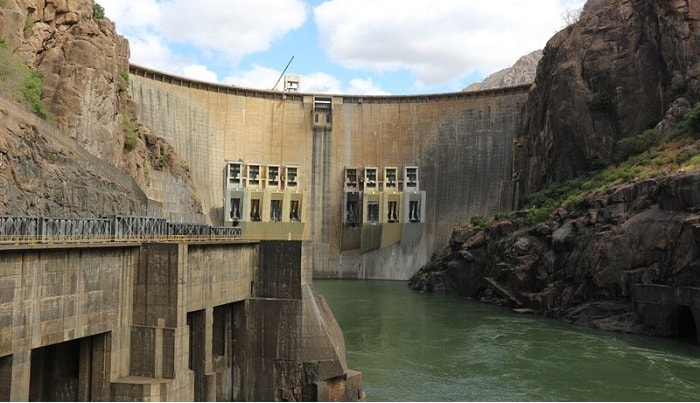 Swedish engineering consultancy Sweco has been selected to act as advisor and monitor the installation of new equipment at the Cahora Bassa hydropower plant in Mozambique.
The value of the order, which is awarded by Hidroeléctrica de Cahora Bassa, for Sweco is $5.2m. The Cahora Bassa hydropower plant and dam are located on the Zambezi River and their construction was completed in December 1974.
The plant, which 2,075MW generates about 18,000GWh of clean electricity every year, is one of the largest hydropower plants in Southern Africa.
Electricity generated from the plant is exported across regions of South Africa, Botswana and Zambia, providing export revenue to Mozambique. The power generated from the plant is transmitted over 1,800km through high voltage direct current lines running from the plant to the power grids of South Africa.
The plant is powered by five generators with a capacity of 415MW each and they are presently in need of thorough refurbishment. Sweco will hold the responsibility of identifying the scope rehabilitation needs, the drafting of technical specifications and providing technical support in the procurement of contractors, along with supervising the works that need to be carried out.
The project is scheduled to be completed by 2025. Intertechne Consultores, a Brazilian company, is a consortium partner for parts of the project implementation.
Sweco Sweden president Ann-Louise Lökholm Klasson said: "Sweco has extensive experience and competence in the rehabilitation of hydropower plants internationally.
"It´s gratifying to be a part of another project with a great effect on the energy supply in Southern Africa, as well as being involved in a project that is an important part of achieving several of the UN's global goals for sustainable development."
Sweco offers planning and designing services for infrastructure industry. The company claims to support the design and construction of sustainable buildings, efficient infrastructure and access to electricity and clean water.
With a workforce of 15,000 employees, the company offers its services across 70 countries in the world. The company's revenues stood at €1.8bn last year.