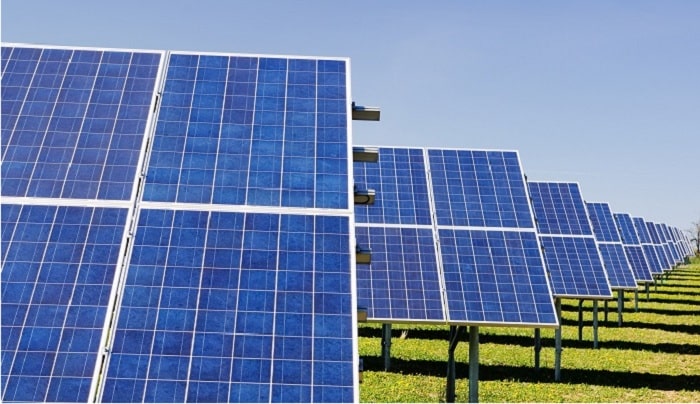 Canadian Solar Inc , one of the world's largest solar power companies, announced it has been awarded three solar photovoltaic (PV) projects totaling 393.7 MWp in two recent Private Corporate Auctions held in Brazil in the third quarter of 2019.
Canadian Solar will develop and build two projects, one in the State of Pernambuco (190.5 MWp) and the other in the State of Ceará (76.2 MWp). The latter will be an expansion of the existing Project Lavras which is under development by the company. Construction is expected to start in 2021, and the projects will reach commercial operation before the end of 2022. Once in operation, the two solar power plants will generate approximately 598 GWh of electricity annually. Most of the energy generated will be purchased by COPEL Energia, which is part of COPEL Group, one of the top 10 energy trading companies in Brazil under two 15-year Power Purchase Agreements ("PPAs").
In addition, the Company will develop and build a 127 MWp project in the State of Minas Gerais, southeast of Brazil, which is expected to reach commercial operation before January 2023. Once in operation, this solar power plant will generate approximately 280 GWh of electricity annually. Most of the energy generated will be purchased by one of the largest electric utilities in the country under a long-term PPA. This project will be constructed in the same region and close to other existing projects developed and built by Canadian Solar in Minas Gerais.
Canadian Solar's high efficiency bifacial BiHiKu modules are planned to be installed on the three projects. These corporate PPAs will be the first of its kind to be executed by Canadian Solar in Brazil and will add to the company's portfolio of more than 1 GWp of contracted PPAs since the company entered the Brazilian market. Canadian Solar now has over 2 GWp of awarded and contracted PPAs in Latin America.
Dr. Shawn Qu, chairman and chief executive officer of Canadian Solar, commented, "We are proud to be the only company that has been successful in winning projects in all six federal energy auctions held to date in Brazil and now winning our first batch of corporate PPAs in this booming market. This win demonstrates our long-term commitment to solar energy in Brazil and is the first step to initiate investment in the Brazilian Corporate Power Purchase Agreements market."
About Canadian Solar Inc.
Canadian Solar was founded in 2001 in Canada and is one of the world's largest and foremost solar power companies. It is a leading manufacturer of solar photovoltaic modules and provider of solar energy solutions and has a geographically diversified pipeline of utility-scale power projects in various stages of development. Over the past 18 years, Canadian Solar has successfully delivered over 36 GW of premium quality modules to customers in over 150 countries around the world. Canadian Solar is one of the most bankable companies in the solar industry, having been publicly listed on NASDAQ since 2006.