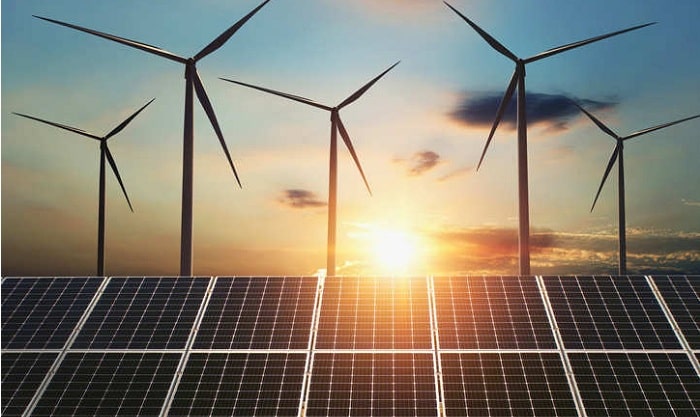 Amidst the coronavirus pandemic, China's electricity demand is likely to normalise by Q3, while there is more uncertainty in the US market as there is still lockdown in most of the states, according to S&P Global Platts Analytics.
At the recently held Platts Analytics webinar, the firm highlighted that while there is enough evidence of manufacturing recovery in China, concerns remain regarding grid-parity solar photovoltaic (PV) projects going forward.
For China, long-term renewable energy targets remain significant, but there is an emphasis on market reforms and stable deployment of renewable energy generation resources, as per the presentation at the webinar.
While for the US, the pandemic has come at a delicate time for the solar industry as the federal Investment Tax Credit is stepping down and policy support for the industry post-pandemic remains unclear, said Platts report.
As per the trade group Solar Energy Industries Association (SEIA), a decline in permits for solar installations has been observed since lockdown orders were issued in most states.
Before Covid-19, strong growth has been projected by the SEIA in 2020 for the solar power industry, and it is also reflected in the rising permits before mid-March.
SEIA recently said that when data is broken out between those states that announced early shelter-in-place orders, the impact is the most severe with permit activity declining by nearly 44 percent.
As the pandemic is likely to impact the US industry, Platts Analytics is expecting a weaker power demand from utilities and corporate buyers.
One of the significant reasons behind higher risk for renewable energy deployment in the US is there might be lower procurements from utilities along with the commercial and industrial (C&I) sectors, according to the report.
However, the US wind industry will continue to benefit from some federal and state policy support.
Commenting on the issue, Bruno Brunetti, head of global power planning analytics at Platts Analytics, said that "there is still a risk of delay, but there is also a lot of policy support with Northeast US states pursuing offshore wind development initiatives."