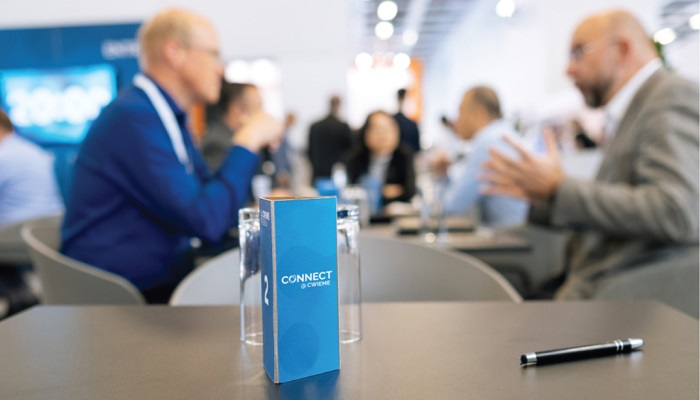 Our Advisory Board members continue to provide valuable industry insight, advice, feedback, and relevant connections, assisting in the ongoing development and growth of CWIEME Berlin.
London, UK, May 3rd, 2022 – CWIEME Berlin, part of the global CWIEME events, the world's largest event series dedicated to coil winding, transformers, electric motors, generators and e-mobility, announced today the CWIEME Berlin Advisory Board for 2023. All Advisory Board members are well-respected and highly knowledgeable individuals playing a critical role in shaping the content and format of the event, ensuring that it remains relevant, informative, and valuable to attendees and exhibitors. They provide insights into industry trends, identify key topics and issues that should be addressed at the conference, and offer suggestions on potential speakers, panel discussions, and networking opportunities. The advisory board helps to ensure that CWIEME Berlin remains a leading platform for showcasing new technologies, discussing industry challenges, and connecting with peers and partners in the electrical manufacturing and coil winding industries.
The Advisory Board members for CWIEME Berlin 2023 are:
Ales Bertuzzi, Owner, Transformer Process
Chris Gerber, CEO & Board member Genesiss Consultancy and Advisory Services
Claudio Vittori, Senior Technical Research Analyst – Powertrain & E-Mobility Component Research, IHS Markit
Christian Kehrer, Business Development Director, Altair **New member for 2023
Christoph Donker, Director EMEA Marketing, Altair **New member for 2023
Dr. Jari Hyvönen, Head of Production Planning E Powertrains, Audi
Dr. Ranran Lin, Global Category Manager, ABB **New member for 2023
Elizabeth Donnelly, Chief Executive Officer (CEO), Women's Engineering Society (WES)
Giampiero Pari, Member of the Board, Marsilli Automation Technology
Hassan Zaheer, Chief Commercial Officer, Power Technology Research
Javiera McGuiggan, Assistant Vice President, Global Business Leader Cargill BioIndustrial
Jurre Stienen, Strategic Account Manager, JL Mag Europe
Konstantinos Laskaris, Principal Motor Designer, Tesla
Mladen Banovic, Editor-in-Chief, Transformer Magazine
Nabeel A Mancheri, Secretary General, REIA-The Global Rare Earth Industry Association **New member for 2023
Raf Schuermans, Technical Senior Manager – Advanced Powertrain, Toyota Motor Europe
Saqib Saeed, Chief Researcher Officer Power Technology Research
Silke A. Krauss, Sales Manager, Feintool System Parts **New member for 2023
"We are very pleased to introduce our CWIEME Advisory Board for Berlin 2023 that once again includes highly regarded industry experts. Being able to tap into the experience and background knowledge of the board members during the planning process is invaluable and helps us, the exhibitors, and most importantly, the attendees, to ensure a great show experience," said Bradley Smeeton, Event Director, CWIEME Berlin, Hyve Group Plc.
For more information on the new Advisory Board 2023, please visit: https://berlin.cwiemeevents.com/Page/advisory-board