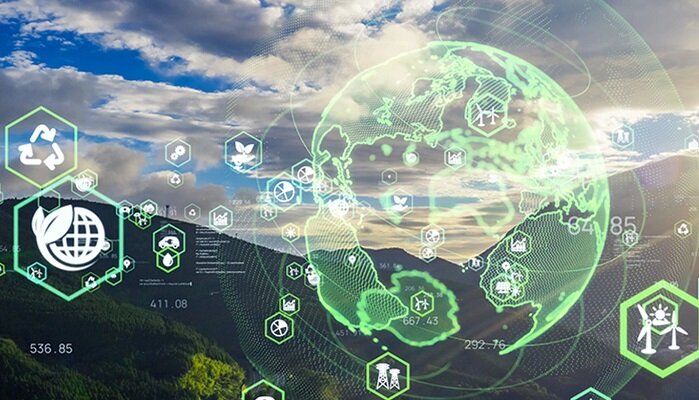 The energy industry happens to be under tremendous pressure to fulfil the growing demand when it comes to sustainable energy sources as well as energy in general. It is anticipated that global energy demands will surge by 37% by 2040. This increase can be attributed to elements such as population growth, development of smart cities, as well as the growing demand in case of mobile energy.
The demand for sustainable energy sources, specifically, is rapidly increasing. According to the United Nations, so as to prevent the most severe consequences of climate change, it is crucial to achieve net-zero emissions by 2050. The energy grids are being severely damaged by the extreme weather events caused by climate change, requiring an unprecedented level of maintenance and repairs.
Technology has the potential to upgrade the resilience of the energy sector, as the existing infrastructure is not equipped to have the projected growth. The adoption of renewable energy wants the development of advanced energy grids that can effectively meet the energy demands when it comes to present and future generations, which requires the implementation of sophisticated hardware and software systems capable of accommodating these evolving energy requirements. Technology can play a crucial role in helping the industry meet its energy needs and effectively address the pressing issue of sustainable power. Here's how:
Technological solutions enhance the potential of future energy possibilities
According to Carnegie Mellon University's Mario Bergés, technological advances can offer support to the energy sector in 3 main areas: demand response, predictive maintenance, as well as efficiency.
Energy leaders have an assortment of tools available to them within these categories. Some examples of these are:
SMART GRIDS: These are digitally enabled grids that go on to offer numerous benefits to energy companies. They allow for accurate energy demand forecasting, efficient transmission control, quicker power restoration after outages, as well as reduced operational costs. Furthermore, they possess superior capacities to address the demands of renewable energy, thereby assisting energy companies in fulfilling their sustainability aims. Power distributors, including AES, have already formed collabs with companies like Google so as to collaborate on smart grid virtualization technologies. These technologies play a crucial role in facilitating the transition towards green energy.
DIGITAL TWINS: They are virtual recreations of physical environments that help engineers to experiment without facing any real-world consequences. NVIDIA is one of the companies that has developed such digital twins. It can enhance processes and minimise service interruptions by leveraging modelling tools, business intelligence, and machine-aided design.
IoT:  The Internet of Things (IoT) enables energy companies to achieve their primary objectives, which include upgrading the efficiency of delivery as well as maintenance processes and reducing operational expenses. This is made possible through the connectivity of various devices. The Internet of Things helps operational efficiency by utilising smart sensors to track as well as regulate pipeline flow. Customers can also benefit directly from the devices like energy-efficient thermostats, which allow energy companies to control them as required.
5G: Within the energy as well as utilities markets alone, it is expected that 5G technology will go on to experience an annual growth rate of 36.7% in the next 10 years.
Data has the ability to unlock the energy sector's full potential
Data analytics have the potential to help energy companies in accurately forecasting demand. Predictive analytics, such as the ones offered by Microsoft Power BI as well as Amazon Forecast, happen to play a crucial role in enabling providers to comprehend customer requirements and also optimise power delivery accordingly. The Envizi ESG Suite by IBM adds up the data on environmental, social, and governance factors, enabling organisations to analyse as well as monitor their growth.
Data analytics can also be made use of to support predictive maintenance and energy storage, and at the same time identify opportunities for energy conservation. According to Q2 2023 report by EPRI, advanced data analysis can assist companies in developing improved distribution models. Heat map visualisations can be a priceless tool for engineers to identify opportunities so as to save or reduce energy expenses.
Large-scale AI applications such as the ones powered by Microsoft Azure, provide companies with valuable insights in all areas of their organisation. These applications help companies to save energy and resources by optimising inventory, managing power usage, and also maintaining equipment.
In the likelihood of demand in the energy sector, technology has the potential to not only enhance the industry's possibilities but at the same time play a vital role in promoting sustainable energy. Artificial intelligence can be leveraged so as to optimise human capabilities in this regard.