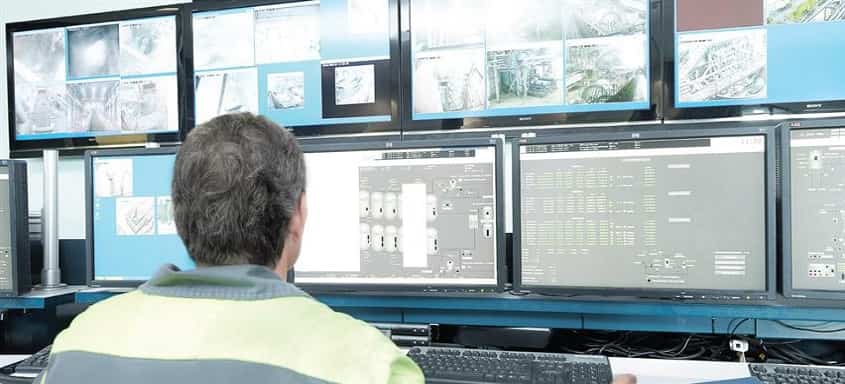 A reliable, secure and compliance oriented solution to embrace foundational security This week at Asia Power Week, ABB bringsa solution that automates foundational security best practices for power generation automation in response to increasing security demands on the vital energy sector.
ABB's Cyber Security Workplace provides a suite of security applications andautomation to reduce cybersecurity risks, increase system reliability and to minimize efforts insustaining and maintaining security best practices.The solution is capable of demonstrating compliance with international standards, national regulations and recommended security best practices. With the new solution in place, power generators can easily enforce corporate industrial control security policies and maintain enhanced visibility to security status reporting without burdening plant personnel with time consuming routine security maintenance.
"Industrial control systems that increasingly use open standards and commercial technology have introduced major operational benefits, but also cyber security concerns," said Kevin Kosisko, Managing Director of ABB's Power Generation & Water business, part of the Industrial Automation division. "ABB's security solution gives customers a way to embrace foundational security practices while minimizing time demands on plant personnel, who are facing growing demands associated with security, regulatory compliance and corporate risk."
A suite of security applications The time savings solution minimizes labor associated with applying tested and securely delivered patches and antivirus, routine backups and routine system hardening for both the ABB Ability™ Symphony® Plus and ABB Ability™ System 800xA 5.1 distributed control systems.
System hardening
Monitoring and reporting based on industry standards, including identification of unnecessary software, components, ports, services and programs, including status showing present,removed or disabled.
Patch management
Acentralized service for auditing and deploying security patches, which are tested in ABB labs to validate applicability and compatibility. It includes documented procedures for patching. Patches are validated, packagedand delivered securely, enabling customers to meet chain-of-custody requirements.
Malware Protection management
A centralized service for auditing and deploying Antivirus signature updates, which are evaluated, tested and verified that they do not contain false positives which could cause a system to stop on their deployment
Backup and recovery management
Automated and supported by best practices, procedure documentation and automation to backup and recover from a system failure. Maintains a detailed backup strategy, including recovery plan, according to your business continuity needs.
Designed with the business in mind
As an industrial control system OEM and service provider, ABB's Cyber Security Workplace solution has been designed to fit into existing plant level business processes and to address foundational security controls without impacting safety, reliability or availability.  ABB is a leading provider of integrated power and automation solutions with unparalleled experience in partnering with the energy and water industries, bringing them improved operations and sustainable progress. We deliver integrated and secure digital systems, services and solutions to automate and optimize the performance of conventional and renewable power plants and water facilities. ABB (ABBN: SIX Swiss Ex) is a pioneering technology leader in electrification products, robotics and motion, industrial automation and power grids, serving customers in utilities, industry and transport & infrastructure globally. Continuing more than a 125-year history of innovation, ABB today is writing the future of industrial digitalization and driving the Energy and Fourth Industrial Revolutions. ABB operates in more than 100 countries with about 132,000 employees. (www.abb.com)
For more information, please contact:
Media Relations
Stefania Mascheroni
Global Marketing Communications Manager
BU Power Generation & Water
Phone: +39 335 73 75 443
Email: stefania.mascheroni@it.abb.com

Gloria Eng
Marketing Communications Manager,
Hub Asia Pacific
BU Power Generation & Water
Phone: +65 9150 3368
Email: gloria.eng@sg.abb.com