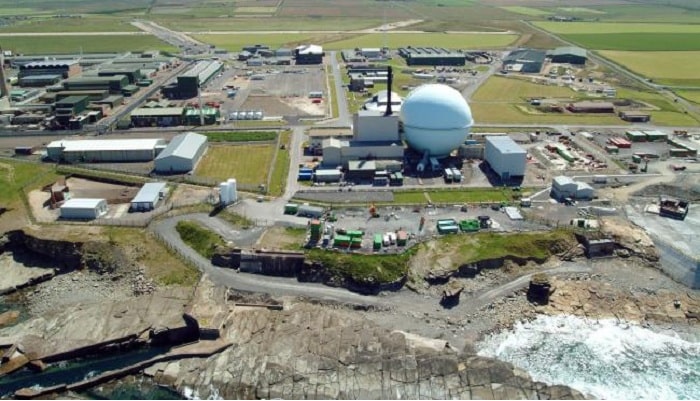 Dounreay Site Restoration (DSRL) has selected preferred bidders to support decommissioning services framework, worth up to £400m, at the Dounreay nuclear site in Scotland.
DSRL is responsible for demolishing and restoring the UK's former fast reactor research and development centre which served for 60 years, in Caithness.
Six framework contracts have been awarded for what it claims to be the Scotland's largest decommissioning project, to a total of at least 28 companies.
The firms, which will now compete in "mini competitions" for distinct packages of work, will initially work for up to four years with options for extensions of up to an additional three years for the project.
The decommissioning services framework involves construction of new build projects required to enable the decommissioning of the Dounreay site; deplanting, decommissioning, decontamination and demolition of redundant facilities.
It also covers all associated project management, controls, engineering, design, safety case and site remediation requirements.
Work also includes construction of a size reduction facility, shaft and silo decommissioning and demolition of historic active laboratories among others.
DSRL commercial services head Stephen Adamson said: "This agreement will deliver real and visible signs of progress towards achieving our mission.
"It is about forming long-term partnerships so that the successful companies can work alongside our own Dounreay staff, ensuring a first-class team combining the best site skills and experience with the wider industry knowledge and innovation that the supply chain can offer."
As part of the DSRL's decommissioning services framework, the companies will retrieve historic wastes from the shaft, silo and low level waste pits and repackage them for consignment at modern waste facilities.
DSRL is a wholly-owned subsidiary of the Cavendish Dounreay Partnership, which is a consortium of Cavendish Nuclear, Jacobs and AECOM. The project is funded by the UK's Nuclear Decommissioning Authority (NDA).
The contractors, each involving a number of companies, selected for the decommissioning services framework are AECOM E&C UK, Dounreay Decommissioning Framework (DDF) Alliance, Dounreay Wood Alliance (DWA), Jacobs UK, Nuclear Decommissioning; and Nuvia.