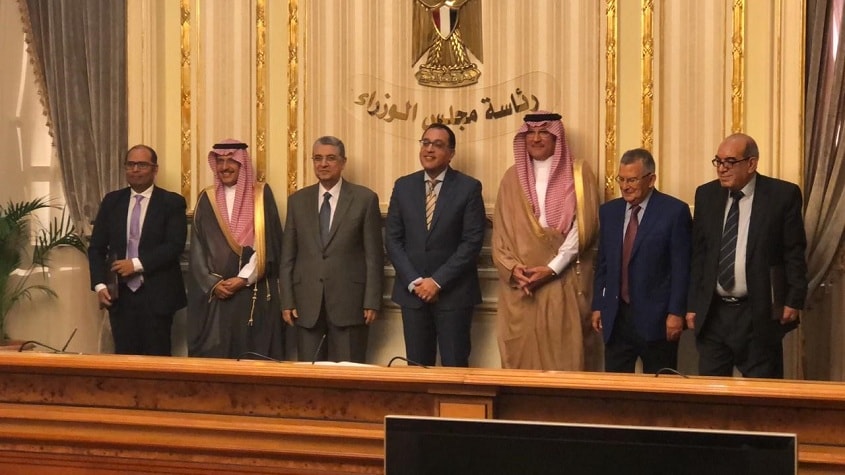 A consortium led by ACWA Power has signed a power purchase agreement (PPA) with the Egyptian Electricity Transmission Company (EETC).
For a gas-fired combined cycle plant in the presence of H.E. Prime Minister of Egypt, Eng. Mustafa Madbuoly, the Minister of Electricity and Renewable Energy, Dr. Mohamed Shaker, HE Osama Nugali, Ambassador of the Custodian of the Holy Two Mosques to Egypt, the Chairman of ACWA Power Mr. Mohammed Abunayyan, and senior officials of the ministry. The signing ceremony was held at the headquarters of the cabinet presidency in Cairo.
The project, which is located in Luxor, will have a capacity to generate 2,300 MW and have an investment value of c. US$ 2.3 billion. The project is expected to start the first phase operation in summer 2022 and the full commercial operation in summer 2023.
The PPA is under a Build-Own-Operate framework with a term of 25 years. The project will be vital in meeting Egypt's increasing demand for electricity over the next years, particularly in the upper Egypt region.  
Commenting on the signing, Paddy Padmanathan, President & CEO of ACWA Power said, "Signing the PPA today represents a significant step in the development of the project, more importantly it demonstrates the commitment of the Egyptian government to encourage the participation of the private investors in infrastructure projects. We look forward to completing the financing arrangements and commence construction of the power plant to enable us to contribute to the development of the Egyptian power sector by delivering reliable, safe and cost effective electricity."
Rajit Nanda, Chief Investment Officer of ACWA Power added: "Egypt has always been a strategic interest country for ACWA Power. Ceremonies like this one taking place today reaffirm ACWA Power's commitment to the Egyptian power sector. The project is very significant as it represents one of the highest foreign direct investment infrastructure project in Egypt. I am looking forward to working with the international finance institutions such as DFIs, ECAs, and commercial banks to raise the required fund for the project.
ACWA Power is partnering with the Egyptian group Hassan Allam, one of the most reputable local companies in Egypt on the project, highlighting the company's commitment and belief in the Egyptian Market.
ACWA Power is also pursuing a number of other opportunities to consolidate its presence and support the Egyptian Market, notably a 200MW Solar PV project in Kom Ombo and a pipeline of more than 500MW wind projects, in addition to three solar photovoltaic power plants in Benban of 165.5MWp total capacity within the Feed-in-Tariff (FiT) program round II which are still under construction by ACWA Power.