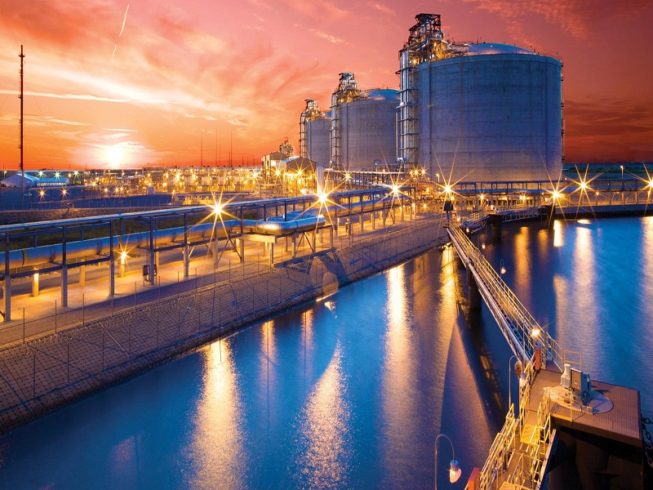 ENGIE, Mitsubishi Corporation and NYK Line have launched Gas4Sea, a new brand for their joint marketing of liquefied natural gas (LNG) as a marine fuel around the world. Gas4Sea aims to lead innovation through the ship-to-ship supply of LNG for the maritime sector. 
A Strong Partnership to Serve Clients Worldwide 
In 2014, ENGIE, Mitsubishi Corporation, and NYK concluded a framework agreement for a partnership to develop LNG bunkering services. By combining NYK's shipping expertise with ENGIE and Mitsubishi Corporation's LNG supply portfolio and terminal access under the brand Gas4Sea, the partners will offer a cleaner, reliable, safe, and cost-effective service to shipping customers worldwide. Through their proven experience in their respective businesses, they will be able to tailor their LNG supply chains to the customers' needs. 
The partners will begin operations in the fourth quarter of 2016, using a purpose-built LNG bunkering vessel (LBV) with a 5,000cm LNG capacity, the first of its kind in the market. Designed to adapt to the largest range of customers, it will be able to bunker vessels at the Belgian port of Zeebrugge, as well as other nearby ports.
The partners will expand their LNG bunkering services under Gas4Sea to meet more customers' needs into other regions, in collaboration with stakeholders including shipping companies, port authorities, terminal operators, regional suppliers, and local governments and regulators.
Philip Olivier, CEO of ENGIE Global LNG, commented, "Continuing ENGIE's long history of innovation, we are proud to launch this first global LNG bunkering service together with our longstanding partners. In the general framework of energy transition, we believe LNG has a key role to play in developing a more sustainable shipping activity. In the coming months, we will start supplying United European Car Carriers' new dual fuel car carriers operating in the North Sea and Baltic Sea."
Jun Nishizawa, SVP and deputy COO of Mitsubishi Corporation's Natural Gas Business Division, commented, "At Mitsubishi Corporation, we continue to strive as a responsible energy supplier to contribute to the reduction of environmental impact leveraging on our half an century experience in LNG. We are at the juncture of achieving substantial emissions reductions in the maritime sector. Through our partnership with ENGIE and NYK, we hope to expedite shipping companies' transition to LNG by placing ourselves as a key piece in the global marine LNG supply chain."
Hitoshi Nagasawa, Senior Managing Corporate Officer of NYK Line, commented, "As a leading global shipping company, NYK is also striving to find reliable and environmentally sustainable solutions to help address society's need to reduce emissions. We believe that the use of LNG as a marine fuel is a key innovation in this search and through Gas4Sea, using the world's first purpose-built LNG bunkering vessel, we and our partners ENGIE and Mitsubishi Corporation will offer ship owners and operators the opportunity to participate in this innovation and further enhance our industry's ability to operate in a more environmentally responsible way."
LNG as a Marine Fuel
Compared with conventional oil-based fuels, the use of LNG significantly reduces emissions from engine exhaust, thus enabling ship operators to comply with increasingly stringent maritime emissions regulations.
The development of LNG bunkering is steadily progressing. LNG's proven safety record and widespread availability position LNG as a key alternative marine fuel.
About ENGIE
ENGIE develops its businesses (power, natural gas, energy services) around a model based on responsible growth to take on the major challenges of energy's transition to a low-carbon economy: access to sustainable energy, climate-change mitigation and adaptation and the rational use of resources. The Group provides individuals, cities and businesses with highly efficient and innovative solutions largely based on its expertise in four key sectors: renewable energy, energy efficiency, liquefied natural gas and digital technology. ENGIE employs 154,950 people worldwide and achieved revenues of Euro69.9 billion in 2015. The Group is listed on the Paris and Brussels stock exchanges (ENGI) and is represented in the main international indices: CAC 40, BEL 20, DJ Euro Stoxx 50, Euronext 100, FTSE Eurotop 100, MSCI Europe, DJSI World, DJSI Europe and Euronext Vigeo (Eurozone 120, Europe 120 and France 20).
About NYK Line
Nippon Yusen Kabushiki Kaisha is one of the world's leading transportation companies. At the end of March 2016, the NYK Group was operating 821 major ocean vessels, as well as fleets of planes and trucks. 
The company's shipping fleet includes 377 bulk carriers, 119 car carriers, 99 containerships (including semi-containerships), 68 LNG carriers (including those owned by equity method affiliates), 68 tankers, 47 wood-chip carriers, one cruise ship, and 42 other ships (including multipurpose and project cargo vessels).
About Mitsubishi Corporation and its Energy Business
Mitsubishi Corporation currently has seven Business Groups which develop operations in the diverse fields of Global Environment & Infrastructure Business Development; Industrial Finance, Logistics & Development; Energy; Metals; Machinery; Chemicals; and Living Essentials. In addition to these Business Groups, MC has also established its Business Service Group. 
Mitsubishi Corporation's Energy group aspires to make a valuable contribution to society through the provision of stable supplies of energy. Our business model seeks to cover areas ranging from upstream to downstream in the energy value chain. We explore for, develop and produce oil and gas, and have investments in 14 LNG projects worldwide and related businesses including LNG shipping (24 LNG carriers) and marketing.
About Mitsubishi Corporation
Mitsubishi Corporation (MC; TSE: 8058) is a global integrated business enterprise that develops and operates businesses across virtually every industry including industrial finance, energy, metals, machinery, chemicals, foods, and environmental business. MC's current activities are expanding far beyond its traditional trading operations as its diverse business ranges from natural resources development to investment in retail business, infrastructure, financial products and manufacturing of industrial goods. With over 200 bases of operations in approximately 80 countries worldwide and a network of over 500 group companies, MC employs a multinational workforce of nearly 60,000 people. For more information, please visit www.mitsubishicorp.com.
Contact:
ENGIE:
Tel. France: +33 (0)1 4422 2435
Tel. Belgium: +32 (0)2 510 76 70
engiepress@engie.com
Mitsubishi Corporation 
Press Relations Team
Tel.: +81 3 3210 2171
Fax: +81 3 5252 7705