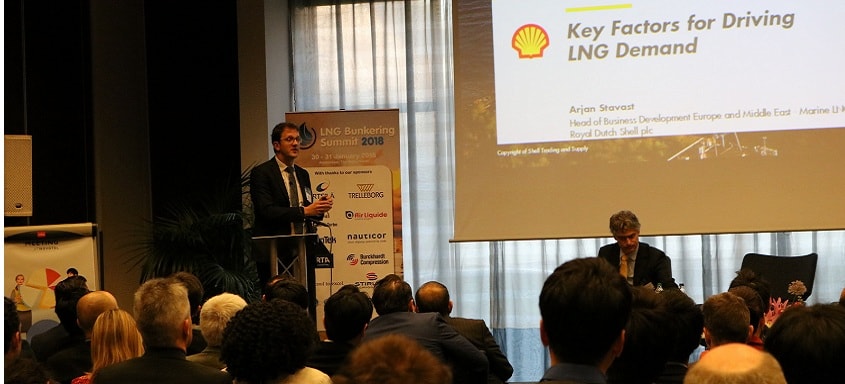 Now in its 7th year, the LNG Bunkering Summit 2019will bring together experts from across the LNG supply chain to discuss decision making, planning, development, operation, safety and training processes that are driving the LNG Bunkering market forward.
The Summit, which takes place on January 29-31st in Amsterdam, will include a series of real life examples, case study presentations and roundtable discussions from leading operators, shipping companies, government organisations, regulatory authorities and ports that have delivered successful projects from initial scope through to operation.
Confirmed speakers for the 2019 Summit include Pablo Garcia, Fleet Project Manager, Baleària, Peter Keller, Executive VP, Tote & Chairman, SEA\LNG, Paul Radford, Engineering Superintendent, BC Ferries, Cees Boon, Sector Coordinator Harbour Master Policy Department, Port of Rotterdam and Xavier Pfeuty, LNG Managing Director – Total Marine Fuel Global Solutions, Total.
Mark Giles, Programme Director for the LNG Bunkering Summit said "Europe continues to lead the way boasting the majority of LNG bunkering ports, but we are also seeing projects in Southeast Asia and in the US developing quickly. It is clear that the industry across the entire globe must continue to focus on developing partnerships and improving the supply chain to maintain the sectors growth."
2018 was arguably the tipping point for the LNG sector, and now is certainly is an exciting time for the industry. With more infrastructure becoming operational, new infrastructure projects in the pipeline and the LNG vessel order book increasing in 2018, the LNG Bunkering Summit's three days of presentations, discussions, workshops and networking will discuss the critical importance of promoting LNG as the Fuel of the Future through Supply Chain Development and Innovation.
For more information or to reserve your place at the LNG Bunkering Summit call +44 (0)207 036 1300 or email enquire@iqpc.co.uk