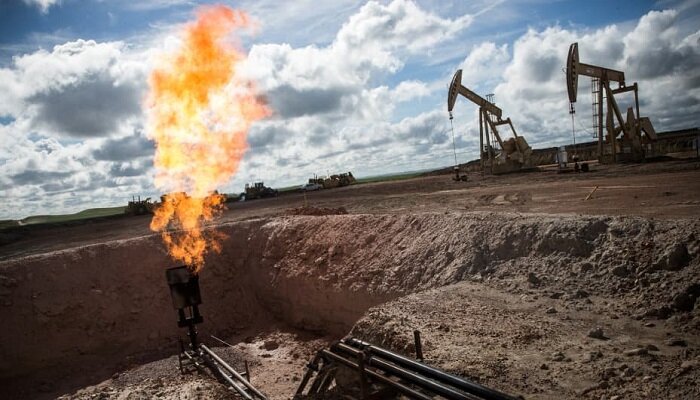 Congressional Democrats have urged the Environmental Protection Agency to make its proposal more robust in order to regulate the planet warming methane gas emissions from the nation's oil and gas industry. The letter, which apparently was led by Senator Martin Heinrich, N.M. as well as Rep. Diana DeGette and was signed by 76 lawmakers, said that the agency's proposal should tighten restrictions as far as gas flaring goes or even put brakes on the process of excess natural gas burning in an oil well. The letter was apparently made public right after the head of the International Energy Agency opined that the oil and gas companies are not making efforts that are sufficient and long-lasting to curb methane emissions and therefore are undermining a worldwide agreement to cut methane pollution by 30% by 2030.
It is well to be noted that methane, which happens to be a key component of natural gas, is almost 84 times more potent than CO2 as far as warming the atmosphere is concerned, but it does not last long before finally breaking down. Researchers have warned that methane outputs must be curbed so as to avoid the worst outcomes of climate change.
One of the recently published studies suggests that the flaring in the oil fields emits almost five times more methane than what was thought before. The entire process doesn't completely burn methane, and in some instances, flares get extinguished and aren't reignited, causing the methane to float in the atmosphere.
Although the supplemental proposal would take some pivotal steps to slash pollution caused by routine flaring of gas within the oil wells, there have to be stricter measures to safeguard against this harmful occurrence so as to protect health as well as reduce pollution.
According to lawmakers, alternatives to flaring are available, and that too readily, with states such as Colorado, Alaska, and New Mexico already imposing policies to lessen the pollution due to it. Lawmakers have also gone on to advise the EPA to update and upgrade the rules to define and clarify when flaring can occur during maintenance and emergencies. In the letter, it has been mentioned that the EPA has to build on the leadership of these states and stall routine flaring except for maintenance reasons or any safety measures. Moreover, additional clarifications as well as definitions need to be shared with regards to each of the exceptions.
In November last year, at the UN Climate Change Conference, also known as COP27, an updated proposal to regulate methane from the oil and gas sector was released by the Environmental Protection Agency. The rule, apparently marks for the first time that the federal government would have the existing manufacturing facilities to point and take measures to fix methane leaks. The agency has gone on to say that the updated rule would help curb methane emissions by 87% below 2005 levels from oil and production by the end of this decade.