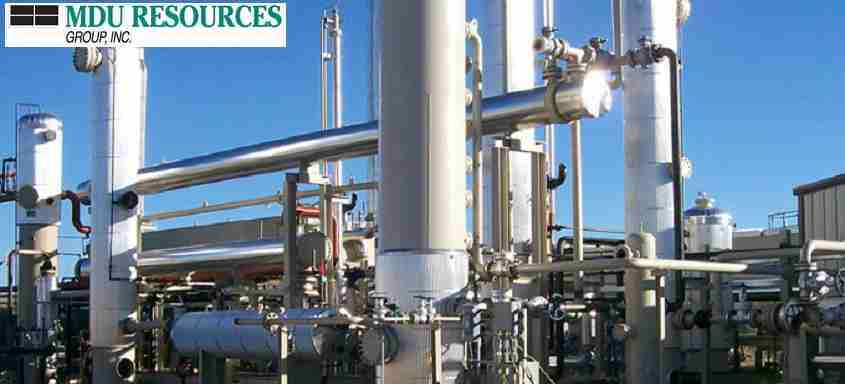 WBI Energy Midstream, LLC, an indirect, wholly owned subsidiary of MDU Resources Group, Inc announced that it has entered into a purchase and sale agreement to sell its 50 percent non-operating ownership interest in the Pronghorn natural gas processing plant near Belfield, North Dakota.
WBI Energy Midstream co-owns the plant and associated natural gas and oil-gathering pipelines with Whiting Oil and Gas Corporation. Tesoro Logistics Rockies, LLC, has agreed to purchase the plant and associated gathering lines for $200 million. The transaction is expected to close in the first quarter of 2017, pending Federal Trade Commission approval and satisfaction or waiver of customary closing conditions.
WBI Energy Midstream acquired its interest in the Pronghorn facilities in May 2012 for $66 million. The company's share of the sale price would be approximately $100 million.
"This sale allows us to strengthen our balance sheet and provide cash to invest in other opportunities," said Martin Fritz, president and CEO of WBI Energy Midstream. "After recently exiting the refining business, this sale further reduces our exposure to commodity prices and reduces overall risk in our portfolio of assets. Also, as a non-operating owner of the plant, the sale is not expected to impact our employees."
In addition to the plant, associated assets include 137 miles of natural gas-gathering pipeline and 143 miles of oil-gathering pipeline.
About WBI Energy
WBI Energy, Inc. provides natural gas transportation, underground storage and gathering services through regulated and nonregulated pipeline systems primarily in the Rocky Mountain and northern Great Plains regions of the United States. It also provides cathodic protection and other energy-related management services. WBI Energy, Inc. is an indirect subsidiary of MDU Resources Group, Inc. For more information about WBI Energy, Inc., visit the company's website at www.wbienergy.com
About MDU Resources
MDU Resources Group, Inc., a member of the S&P MidCap 400 index, provides essential products and services through its regulated energy delivery and construction materials and services businesses. For more information about MDU Resources, see the company's website at www.mdu.com or contact the Investor Relations Department at investor@mduresources.com
Contacts:Media:
Tony Spilde,
senior public relations representative,
701-530-1061
Laura Lueder,
manager of communications and public relations,
701-530-1095
Financial:      
Janelle Steiner,
assistant treasurer,
701-530-1031