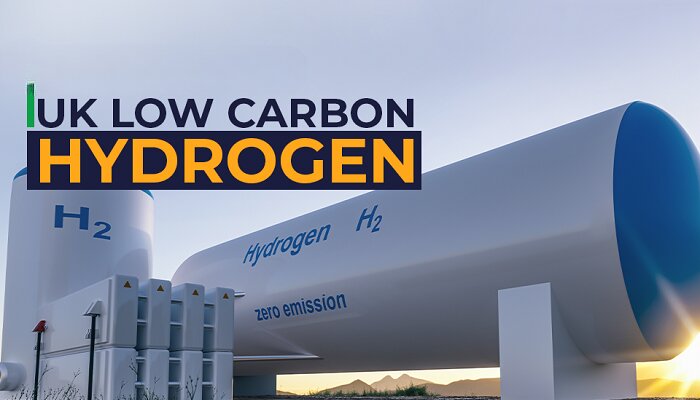 The Department of Energy Security and Net Zero (DESNZ) has gone on to launch a consultation seeking evidence so as to guide the transition of the UK towards competitive allocation when it comes to low-carbon hydrogen production that's based on pricing. The consultation is set to end on August 2 of this year.
As part of the UK's energy security strategy, the idea is to execute annual allocation rounds as far as electrolytic hydrogen is concerned. The plan happens to be shifting to price-based competition in another 2 years, i.e., by the end of 2025, given the fact that market conditions as well as the legislative environment give permission for such a move.
The objective of this call for evidence happens to be manifold. Firstly, it looks to gauge the condition of the market essential for the UK to make a shift to price-based competitive allocation when it comes to electrolytic projects and also other specified potential non-CCUS technologies, also called carbon capture, usage, and storage technologies.
Secondly, it also discovers the extent to which the price-based process of competitive allocation can go on to incentivize projects so as to support a broader outcome that goes beyond the reduction of the cost of production of hydrogen that happens to be low in carbon.
These outcomes may go on to include outcomes such as making use of the benefits of electric systems, supply chain development, and making sure of a hydrogen security supply. Finally, it also aims to evaluate how cost-based competitive allocation should be designed.
Apparently, this consultation happens to be of particular interest to many parties. These happen to include probable new electrolytic project developers as well as other non-CCUS low carbon hydrogen production projects across the United Kingdom, suppliers of electricity, firms involved in the supply chains related to low carbon hydrogen production, as well as trade bodies that have an interest in low carbon hydrogen and also renewable verticals.
It is well to be noted that, as part of this initiative, DESNZ is going to be holding a launch briefing event when it comes to the HAR2 market engagement document and also its call for evidence.