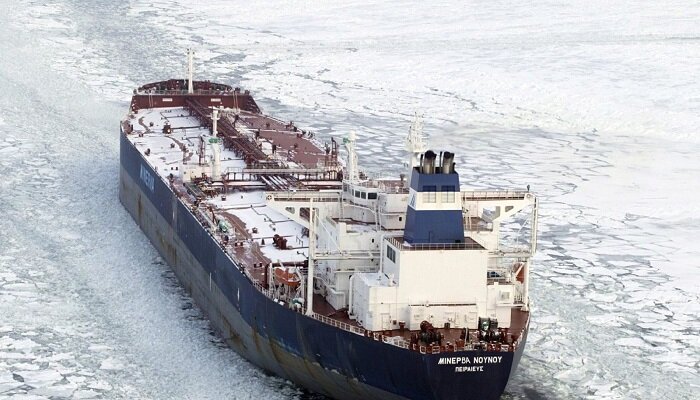 In order to enhance crude supplies to China and the Asia-Pacific region, Russia is getting ready to restore rail loading facilities in East Siberia, according to a senior executive with Russian national oil pipeline operator Transneft.
Following upbeat claims from the Russian government that the European oil embargo and the implementation of a $60 per barrel price restriction on Russian oil shipments to other nations are not impacting Russian crude exports, Transneft and the nation's rail monopoly, Russian Railroads took action.
While the capacity of the East Siberia-Pacific Ocean (ESPO) oil pipeline's exit points cannot be immediately increased for higher export shipments, Transneft executive chairman Nikolay Tokarev stated during an interview on Russian state television channel Vesti24 that his firm is operating to restart inactive rail tank loading facilities in East Siberia to help ease the bottleneck.
The ESPO, a significant outlet for Russian oil exports, permits exporters to ship crude eastward, both to China via a special link and to the Asia-Pacific region via the Kozmino maritime terminal on the nation's far east coast.
Prior to 2016, Russian producers used rail to get around ESPO capacity constraints while pipeline expansion work was being done by shipping some petroleum to China and Kozmino.
Tokarev claimed that manufacturers may be able to railroad between 62,000 and 145,000 bpd from the Russian border to China if the Meget rail tank loading station in East Siberia reopens. According to him, exporters might be able to transfer an extra 145,000 barrels per day to the Kozmino terminal by using rail to carry crude.
In addition to that, the ESPO's improved exit capacity at Kozmino was boosted from 615,000 bpd in 2021 to 865,000 bpd.
In contrast to Russia's Urals blend, which has been selling at double-digit reductions since the Russian invasion of Ukraine in February, the price of oil sold at Kozmino, sold as ESPO Blend to customers in Asia, has decreased only slightly relative to benchmark Brent crude. This is because buyers in India and China must pay rising costs to have Urals crude shipped from ports in western Russia.