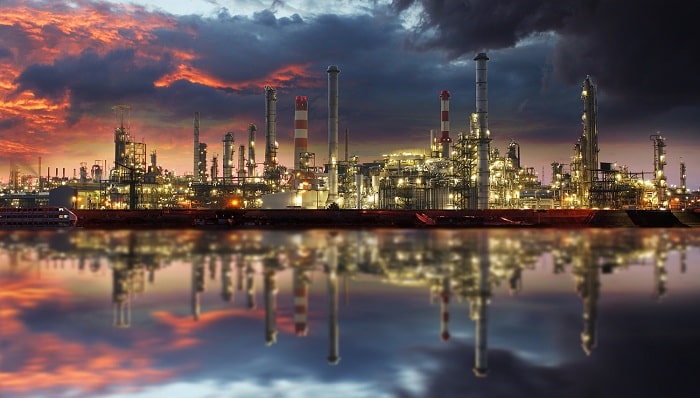 Sulzer is supplying the first ever industrial scale cMIST™ system for natural gas dehydration with start-up scheduled for the second half of 2020. The unit will be installed at an onshore ExxonMobil facility in the U.S.
The cMIST™ unit is to be delivered to ExxonMobil's facility by Sulzer Chemtech, the leader in separation and mixing technology, and will be the world's first commercial application of the cMIST™ technology in place of conventional glycol contactors. The project will be executed by Sulzer's specialized engineering centers in Tulsa, Oklahoma, U.S., Arnhem, the Netherlands, and Pune, India.
The equipment will showcase how this innovative gas processing solution can support companies in the oil and gas sector in meeting stringent requirements for water content in natural gas with a compact and lightweight solution.
ExxonMobil's patented technology relies on a proprietary cMIST™ droplet generator and Sulzer's patented HiPer™ Inline separator to deliver the same performance and efficiency as conventional gas dehydration systems based on glycol contactors, while greatly reducing their weight and footprint. As a result, cMIST™ is particularly beneficial for onshore and offshore facilities, where space is limited. The technology is equally applicable for greenfield or brownfield and can address dehydration capacity and/or efficiency bottlenecks in existing production facilities.
This new project builds on a longstanding partnership between Sulzer and ExxonMobil. ExxonMobil developed cMIST™ technology for gas dehydration, with the assistance of Sulzer, and subsequently offered Sulzer an exclusive license for the design and supply of cMIST™ units for onshore and offshore gas dehydration applications.
Ken Dowd, Technology Development Manager at ExxonMobil, comments: "This project will leverage the combined expertise of Sulzer and ExxonMobil in delivering cutting-edge process technologies for gas treating. We have collaborated with Sulzer's specialized teams on this technology from the development phase and now look forward to deploying the first industrial-scale cMIST™ field-based unit."
Danny Thierens, Head of Sales & Market Development – Upstream Systems at Sulzer, concludes: "We look forward to completing the installation of the first industrial scale cMIST™ gas dehydration system in close cooperation with our partner ExxonMobil. This innovative plant will demonstrate the benefits of the system to the upstream oil and gas market and will strengthen the confidence of customers that are considering the deployment of this technology, on the basis of the numerous design concepts that Sulzer has helped to develop since the licensing agreement came into effect."
About Sulzer
Sulzer is a global leader in fluid engineering. We specialize in pumping, agitation, mixing, separation and application technologies for fluids of all types. Our customers benefit from our commitment to innovation, performance and quality and from our responsive network of 50 world-class manufacturing facilities and 100 service centers across the globe. Sulzer has been headquartered in Winterthur, Switzerland, since 1834. In 2018, our 15'500 employees delivered revenues of CHF 3.4 billion.
The Chemtech division is the global market leader in innovative mass transfer, static mixing and polymer solutions for petrochemicals, refining, LNG, biopolymers and biofuels. Our product offering ranges from process components to complete separation process plants, including licensing. Customer support covers engineering services and field services to tray and packing installation, tower maintenance, welding and plant turnaround projects. www.sulzer.com