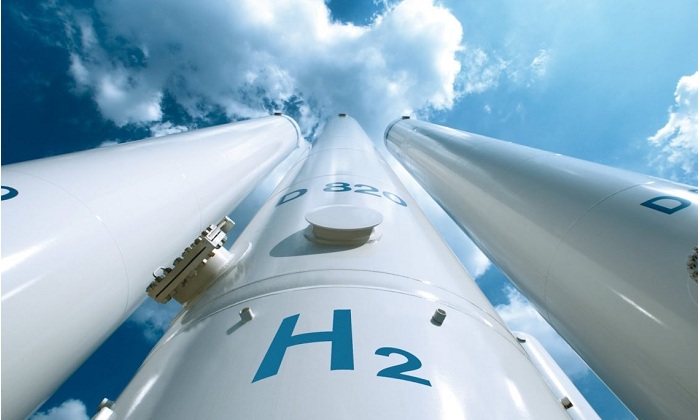 Two Canadian energy companies, Suncor and ATCO have announced that they will be working together to build a clean hydrogen project near Fort Saskatchewan, Alberta with an estimate to produce 300,000 tonnes of clean hydrogen per year.
The clean hydrogen project is in the early stages of developments including design and engineering. This project would reduce Alberta's CO? emissions by more than two million tonnes per year, significantly improve Alberta's hydrogen strategy, generate substantial economic activity and jobs across the province, and make a sizable contribution to Canada's net-zero ambition.
The makers are expecting that 85 percent of the produced clean hydrogen would be used to supply existing energy demand. Especially, 65 percent of the output would be used in refining processes and cogeneration of steam and electricity at the Suncor Edmonton Refinery, reducing refinery emissions by 60 percent.
The Minister of jobs, economy, and innovation at the Legislative Assembly of Alberta, Doug Schweitzer said, "Big news for clean hydrogen development in Alberta!. It'll create thousands of jobs and continue Alberta's role as an energy leader for the next generation."
The hydrogen production plant would be located at ATCO's Heartland Energy Centre near Fort Saskatchewan, Alberta, and is expected to be operational by early 2028, while sanctioning decision is expected in 2024. In addition to supplying clean hydrogen to Suncor and the Alberta gas grid, the project would make hydrogen volumes available for Alberta's other industrial, municipal and commercial transport users.
Speaking of the clean hydrogen developments, the President and CEO of Suncor, Mark Little stated, "With abundant natural gas resources and geology that is well suited to the utilization and permanent storage of CO?, Alberta is one of the best places in the world to produce clean hydrogen."
"Suncor's 50 years of experience producing and using hydrogen in refining and upgrading operations combined with ATCO's extensive midstream gas experience creates a winning partnership to reduce our companies' emissions and establish Canada as a global leader in clean hydrogen. Collaborating with industry partners and governments on these types of strategic projects will assist in decarbonizing our base business," Mark added.
Suncor would construct and operate the hydrogen production and CO? sequestration facilities and ATCO would construct and operate associated pipeline and hydrogen storage facilities. The hydrogen production facility design would be capable of being replicated, allowing for the construction of subsequent project phases.
"This project would be a global scale solution to reducing emissions with made-in-Canada energy ingenuity while positioning Alberta at the forefront of the clean hydrogen economy," said Nancy Southern, Chair and Chief Executive Officer, ATCO.
Nancy added, "A clean energy future is a shared national priority, and a transformational project like this one will require extraordinary collaboration with all levels of governments. We look forward to working with our partners in government and with our regulators to bring this vision to life."