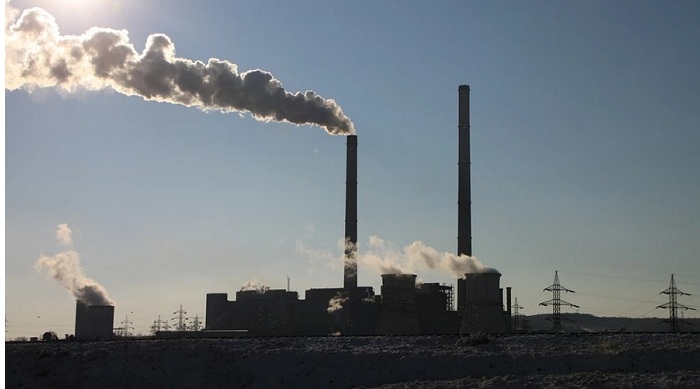 Technip Energies, leader of a consortium with GE Gas Power, has been selected by bp, on behalf of its partners, to perform a Front-End Engineering Design (FEED) study for the Net Zero Teesside (NZT) Power project and the Northern Endurance Partnership's (NEP) carbon compression infrastructure in Teesside, UK.
Located in the UK's Teesside region, the Net Zero Teesside project comprises industrial, power and hydrogen businesses which aim to decarbonize their operations and become UK's first decarbonized cluster.
This FEED study covers design and technical solutions development for NZT Power's proposed 860MW power station and carbon capture facility. The Technip Energies and GE Gas Power consortium will use Shell Cansolv CO2 capture technology with a planned capture capacity of 2 mtpa(1) and will be supported by Balfour Beatty for the construction. The scope also includes NEP's planned 4 mpta Teesside high pressure CO2 compression and export facilities.
The companies will work together to develop a detailed plan for integrating amine-based carbon capture technologies at scale with a highly efficient natural gas combined cycle plant, powered by an advanced GE 9HA.02 gas turbine. This FEED study – a detailed blueprint and operating business guide – will explore gas and steam turbine equipment enhancements to improve the capture process whilst seeking to minimize the impact to plant output and performance and preserve the value that a gas turbine brings to the grid.
Net Zero Teesside Power will be one of the world's first commercial scale gas fired power station with carbon capture and will share the CO2 transportation and storage infrastructure being developed by the Northern Endurance Partnership.
About Technip Energies
Technip Energies is a leading Engineering & Technology company for the energy transition, with leadership positions in Liquefied Natural Gas (LNG), hydrogen and ethylene as well as growing market positions in blue and green hydrogen, sustainable chemistry and CO2 management. The company benefits from its robust project delivery model supported by extensive technology, products and services offering.
Operating in 34 countries, our 15,000 people are fully committed to bringing our client's innovative projects to life, breaking boundaries to accelerate the energy transition for a better tomorrow.
About GE Gas Power
GE Gas Power is a world leader in natural gas power technology, services, and solutions. Through relentless innovation and continuous partnership with our customers, we are providing more advanced, cleaner and efficient power that people depend on today and building the energy technologies of the future. With the world's largest installed base of gas turbines and more than 670 million operating hours across GE's installed fleet, we offer advanced technology and a level of experience that's unmatched in the industry to build, operate, and maintain leading gas power plants.