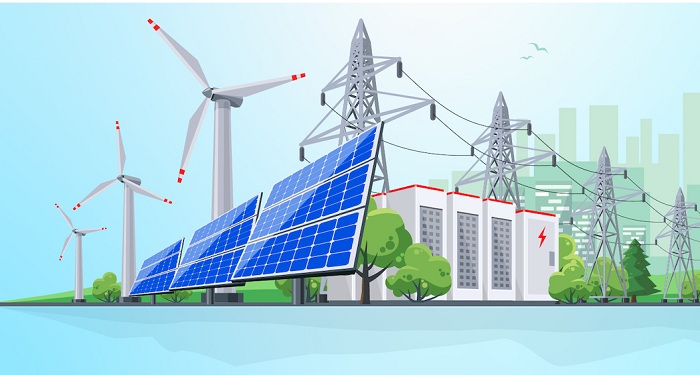 MPC Energy Solutions (MPCES) has partnered with Leclanché one of the world's leading energy storage companies, publicly listed in Switzerland, to build the previously announced 35.7 MWp solar photovoltaic (PV) and 18.2 MW battery energy storage system (BESS) project designed with Leclanché Energy Management Software (L-EMS) in St. Kitts' Basseterre Valley, next to the capital city of Basseterre.
The project requires about US$ 74 million of investment and MPCES has acquired 40% ownership in the project's holding company, in which Leclanché owns 60%. MPCES will invest up to US$ 17million.
Leclanché has a long and successful track record of concepting and building innovative utility-scale installations including several projects with S4 Energy in The Netherlands; the Cremzow, Germany system in collaboration with Enel Green Power Germany and ENERTRAG; SWB, Germany; Marengo, Chicago, United States and several Canadian projects.
The St. Kitts project, which is being built under an engineering, procurement and construction (EPC) contract by Leclanché, has a 20-year USD-denominated Power Purchase Agreement (PPA) with the St. Kitts Electric Company (SKELEC), the only energy utility company on the island. The government of St. Kitts and Nevis leased the land in the Basseterre Valley to Leclanché under a 20-year agreement with the option of a five-year renewal. Groundbreaking of the project took place in December 2020. 
About MPC Energy Solutions
MPC Energy Solutions ("MPCES") is a global provider of sustainable energy and primarily focuses on low-carbon energy infrastructure, including solar and wind assets, and other hybrid and energy efficiency solutions. The Company participates in the full project lifecycle of renewable solutions, from early-stage development through construction and operation.